Dan Burton Head of Broker eTrade at NIG Commercial speaks to Insurance Times about the development of TheHub and how they have addressed broker feedback from research such as the Insurance Times Etrading survey.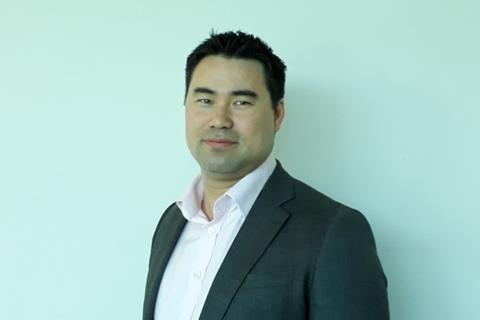 What's the latest on TheHub?
The last 12 months have been busy, and we're excited about the improvements we've made. For our Property Owners offering, we added rent guarantee cover for all customers. And we widened the footprint and cover for Mini-Fleet. How? By increasing the fleet size limit and lowering the minimum driver age. Plus, we added more eligible trades and enhanced breakdown cover.
We also increased the number of trades covered by our Tradesman product and reduced the number of referrals. Finally, we extended our Business Package footprint. You'll see increased cover limits, fewer referrals, and a lower minimum premium.
What have brokers told you about the platform that you've acted on?
Firstly, broker feedback has been very positive and people like using the platform. Secondly, it was largely product specific. It was about how we could improve individual cover on some products to reflect their clients' needs better. Feedback also touched on ways to improve the quotability of products on TheHub, to make quoting for brokers even easier. We're happy to report we've addressed both areas.
Access to expert, knowledgeable, decision-making underwriters is a major cause of frustration for brokers when eTrading. How are features such as 'web chat' and 'in chat transfer' alleviating this?
Web chat gives brokers another way to access our underwriters. It's part of our multi-channel service proposition. Most web chats are handled entirely by the underwriter conducting the chat. Occasionally, where a more experienced underwriter is required, we can seamlessly transfer them 'in chat'. Though thanks to our experienced team, this doesn't happen very often.
We also offer 'screen sharing', so our underwriters can see the brokers' screens to walk them through the process. And with our 'submit to underwriter' feature, brokers can ask advice from us directly, with underwriters responding to all queries in real time.
Brokers say they want insurer extranet platforms to speed up the referral process. What have you done to alleviate this broker concern on TheHub?
We've put a lot of work into reducing the number of referrals on TheHub and we're constantly looking at ways to improve this. Also, our multi-channel service offering means brokers can approach us via their channel of choice.
We've also created a specific web chat team to respond quickly to live chat requests. The results have been extremely positive. In the last year, web chat traffic has increased from approximately 1,000 chats a month to 3,000 a month.
Finally, a technology platform is only as good as the people behind it. Hence, we've invested a lot of time and resources into upskilling our people. For example, all our underwriters go through a soft skills training programme, specifically designed to improve our brokers' customer journey. We complement this with a technical training programme that educates our underwriters across our product portfolio. We want to ensure every underwriter has the knowledge and expertise to answer every broker query.
Are you introducing any innovations, developments or products on the 'TheHub' in 2018?
In January, we released an upgraded Business from Home product. And later this year, we're launching our refreshed Property Owners eProduct with a revised footprint, pricing and wording.
Of course, we're pleased with our progress, but we know our work isn't done. Currently, we're looking at ways to make the broker journey on TheHub even better. Plus, we're keen to reduce the number of questions our brokers have to answer and make it even easier to obtain a quote.

For more information on obtaining the Insurance Times 2018 Etrading Broker Insight Report please register your interest here or alternatively contact one of the following individuals from the Insurance Times team:
Graeme Cathie - Group Head of Sales
020 761 83431 or Graeme.cathie@nqsm.com
Richard Turner – Sales Manager
020 7618 3408 or Richard.turner@insurancetimes.co.uk
Jack Thompson – Account Executive
020 76183433 or jack.thomson@insurancetimes.co.uk