Home & Legacy's Managing Director, Barry O'Neill speaks to Insurance Times lead researcher Savan Shah on reducing complexity for high net worth risks, commission sliders, risk summaries, question sets and how broker feedback drives future development.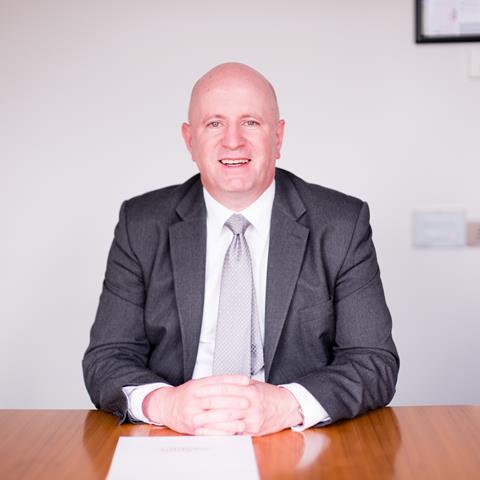 What new features or developments have been introduced to the platform over the last year that brokers can take advantage of now?
"Home & Legacy Online makes it easier for brokers to transact high net worth insurance business. We enhanced our platform towards the end of 2016, reducing the complexity involved in getting a quote for a straightforward high net worth risk, with a shorter question set and easy price comparison from our panel of insurers.
Since then brokers using Home & Legacy Online have also benefitted from the ability to be more price flexible with our commission override slider tool. Additionally, brokers can search customer records on our system to download their documents and see an overview of claims status."
How involved are brokers in the development of the Home & Legacy Online? And what key insights have you received from brokers about the platform in 2017 that have been acted upon, improved or enhanced?
"Our broker customers are at the heart of all of our online developments. We set up Home & Legacy Online to respond to the need of our brokers to provide a faster service to their high net worth clients. If brokers can transact with us more efficiently, they're better able to meet the demands of their clients.
Future developments are all in response to broker needs. For example, brokers are doing more motor business with Home & Legacy, so we are looking to make the process for motor quotes more efficient online too. We also know that some brokers find it useful to receive a risk summary once the steps of the question set have been completed – for their own files, or even to use for enquiries elsewhere in the market. Purely because it is helpful to brokers, we made it possible to download a risk summary at the relevant stage of the online journey."
Brokers commented in the 2017 Insurance Times Etrading survey the need for insurers extranets platforms to speed up the referral process as this could be the difference of where cover is placed, what are you doing to alleviate this broker concern?
"We understand this concern from our brokers very well. In fact, during busy periods when our response times increase across all channels, we tend to receive more direct calls from brokers and experience a dip in the number of online enquiries. This situation can then exacerbate the issue further, so it is a concern for us as well as for brokers.
To alleviate the issue, we recently made some changes to the structure of our underwriting operations, creating a large dedicated team to deal with the new business enquiries we receive to minimise referral times. Our new business team deals with all quotes that come into us, via whichever means, so it really makes sense for brokers to use Home & Legacy Online – the quickest way for them to get a risk into our system."
Are you introducing any innovations, developments or products on the Home & Legacy Online platform that brokers should be aware of in 2018?
"In the future, look out for more Home & Legacy products on Home & Legacy Online. Our motor and landlord ranges will eventually join our high net worth household products. The efficiencies that Home & Legacy Online can bring to brokers and clients during the claims handling process will also be brought to life. The opportunity to bring further operational efficiency to the benefit of brokers and our own team at Home & Legacy is great, so we've got lots of plans to develop Home & Legacy Online."