Nexus Underwriting group chief underwriting officer André Ford talks to Insurance Times, discussing the reputation of the MGA market, capacity concerns among brokers and exploring the underwritng and claims processes used to stand out in the MGA market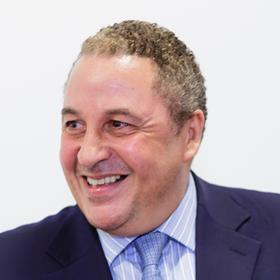 While the Insurance Times MGA Survey is collecting responses from UK brokers (closes 19 June), we will be speaking to MGAs on how they plan to support brokers during these testing times.
Here, we speak to André Ford, group chief underwriting officer at Nexus Underwriting.
What message do you have for your broker partners in the midst of the Covid-19 pandemic?
During this uncertain and unprecedented time, we want to reassure our broker partners that for Nexus, it is business as usual operationally and we remain unreservedly committed to supporting our brokers' and policyholders' needs - our approach is 'whatever it takes' and to apply as much flexibility as we can, given the extenuating circumstances.
We will continue to closely monitor the global situation and adjust our underwriting strategies accordingly, as well as endeavour to provide advance notice of any significant changes. Our underwriters remain fully available should brokers wish to discuss specific matters with them.
What are the standout products and value-added services you currently provide?
Nexus is a specialty underwriting agency, so each product line stands out within the specialty sector in which it operates. From financial lines to trade credit, accident and health to surety, travel to latent defect, marine to aviation, our perceptive and talented underwriting teams have expert knowledge in their specialty classes.
Our unmitigated focus on service and profitable underwriting underpin our strategy. We invest in people and proven platforms that facilitate efficient online quoting and develop intelligent, bespoke insurance products; this operates alongside our highly respected underwriting partners to continue to meet the requirements of our brokers and policyholders. We understand that we must add exceptional value for them. Perceptive underwriting is key - we are always looking to learn and adapt to market demand.
Why do you feel the underwriting process used at your MGA stands out?
Time and again we learn from our broker partners that the standout aspect of our underwriting process is the speed of our response, the rapidity of our decision-making and our flexibility. We understand that brokers need this in order to compete in competitive markets. Service and collaboration throughout the process is key.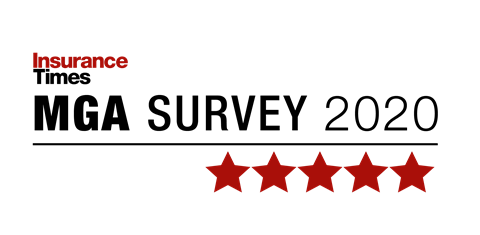 What is your claims process?
Nexus Claims is committed to providing a superior claims handling service to our clients, carriers, brokers and the wider Nexus Group, through the creation and execution of efficient and responsive claims management solutions.
We take a service orientated approach where claims are managed, not processed, and we consider collaborative and communicative relationships between clients, brokers, carriers and underwriters as paramount to successful claims management.
Claims are assessed, adjusted and processed in a fair, efficient and timely manner. Such activity will be in accordance with the policy terms and conditions, the prevailing regulatory environment and broader interests of all stakeholders.
There are concerns around the reduction or removal of capacity from an MGA. Should brokers have this concern while working with your MGA?

Absolutely not. The opposite is in fact true. We have announced new capacity relationships during this crisis period and have more to announce soon. Insurers recognise the breadth and diversity of Nexus and, importantly, the competence and ability of our underwriters. We are an attractive partner for capacity providers in a tough market.
Generally, how would you rate the reputation of the MGA market?
MGAs provide a perfect platform for specialist products, innovation, flexible service and true partnership with brokers. We exist because much of what sets us apart is not provided by the broader market. Consequently, the MGA market has an excellent reputation.