Sonya Bryson, NIG's managing director, talks to Insurance Times about the insurer's response to the Covid-19 pandemic and highlights how the business has grown over the last year
This year's Broker Service Survey explores broker support – what has been your organisation's broker support strategy over the last 12 months?
This year, our response has been focused on helping brokers through the Covid crisis. We moved our national team to home working on 16 March, with a comprehensive plan in place to provide a seamless service from day one, ensuring we retained all telephone and email channels with minimal disruption.
We mobilised resource into the areas that needed it the most. This included our sales team managing their broker meetings virtually and ensuring our underwriters were on hand to support our brokers during this difficult period.
We enabled fleet clients to SORN their vehicles and extended our unoccupancy facility for property risks to ensure brokers and their clients were not left exposed. We regularly updated our list of FAQs, issued broker newsletters and ensured our people were equipped with the latest FCA guidance when talking to brokering agents.
How are you looking to support brokers with the upcoming challenges they could face moving forward?
In a rapidly changing market where rate increases and reducing capacity are causing brokers concern, we aim to maintain a consistent approach to pricing, which will give brokers security and peace of mind.
Throughout 2021, we will extend and develop our risk management proposition, introducing new suppliers and content to help our brokers respond to their clients' evolving needs.
We will continue reviewing our products and service to ensure we support brokers in an ever-changing world. We're launching products onto our new platform, giving brokers the flexibility to build a policy to meet clients' needs.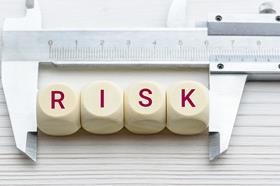 This includes catering for the increasing demand for electric vehicles and introducing improvements to our products such as Business from Home, to better support small businesses now working exclusively from home.
What has been your company's underwriting strategy over the last 12 months?
The strategy in 2020 was about growth – maximise our existing risk appetite, writing larger risks and exploring additional schemes offerings.
We have been equally focused on retention and ways to expand our proposition. This includes exploring different models of working, from co-insured property risks and building a portfolio of collectives, to shared ownership fleet arrangements and finding innovative insurance solutions.
This year we also launched Risk Assist, a comprehensive range of online tools to help business owners mitigate risks, which is available 24/7.
Finally, migrating our regionally traded products to a new platform has been an essential part of our strategy. This enables us to update our documentation and structure risk information, as well as have more detailed management information, so we have a greater understanding of what drives portfolio performance.
How have you sought to improve your clients' claims experience?
Last year, we launched several new claims initiatives. For example, if a motor accident is not the policyholder's fault, we offer a hire vehicle and for motor total loss claims, we now speed up the settlement process with a damage evaluation calculator.
Clients can now submit claims online 24/7 on our digital platform and can immediately upload evidence such as photographs, dash cam footage and documents to speed up handling times.
We also settle claims promptly by bank transfer.
What is your view on an insurance pandemic fund to help cover future pandemics - how do you think this could operate?
It is clear that there is a gap in coverage available for interruption due to the current pandemic and any cover that may have been available will now largely be excluded going forward.
We are aware of, and involved in, industry-wide discussions on this topic because this is an issue that requires a holistic answer, not one by any individual insurer.
A key challenge in any potential solution will be affordability as pricing against the fullest extent of the pandemic impact would be restrictive. A centralised solution could be a possible answer – one that provides cover via insurers and sits alongside the usual insurance policy, that has the backstop and clarity of what government support will equally be available.
The Broker Service Survey is also exploring policy documentation. What has been your organisation's policy documentation strategy over the last 12 months?
As part of migrating business on to our new platform, we've updated all documentation, reviewed policy wordings and provided additional covers. In summary, this means:
Instant documentation for our new products, emailed and conveniently stored.
Moving from a proposal form to a pre-populated Statement of Fact.
All agency documentation under a single Hub login.
One policy for premises and contractors all risks.
Commission breakdown by section.
New clearer schedule format.
Common clauses and endorsements as part of policy wordings.