However, data from motor manufacturers must be shared with the insurance industry to support premium and liability calculations
Insurance2025: The uptick in semi-autonomous vehicles fitted with driver assistance systems is "good news" in terms of impacting claims exposure "if used properly", said David Williams, managing director of underwriting and technical services at insurer AXA.
Williams was speaking to Insurance Times editor Katie Scott as part of the title's three-day virtual conference last week, Insurance2025.
During the interview, he said that the UK has "a prediction of 2,500 deaths [on roads and] 25,000 serious accidents a year" – these are the figures that semi-autonomous vehicles can work "to reduce initially and then remove".
He explained: "If you look at things like automated emergency braking, which is still not mandatory on all vehicles, we know [this] reduces accidents by 15%. And even if it can't avoid the accident completely, because it's much better at braking than you or I will be, it reduces injuries by 18% - the accident still happens, but it's less impactful on the human beings. If you start breaking that down, looking at individual types of accidents, clearly rear end shunts are reduced by about 30% and that's just one small component."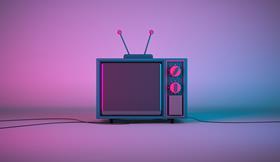 The downside, however, comes down to cost.
"This kit is quite expensive. It also tends to be fitted in exposed places around the vehicle, so if your vehicle is damaged, then it's likely to cost more to repair. Even windscreens. We're already seeing insurers putting up windscreen excesses on vehicles that have [advanced driver assistance] systems (ADAS) because it's not just a piece of glass anymore. There's so much more to it," Williams added.
"You could argue [this is] a potential negative, [having] increased costs, but the reality is claims frequency and severity should be reducing as well because those systems will be helping good drivers avoid accidents and so it has to be something that we should be supporting."
Data sharing
Building relationships with car manufacturers and being able to harvest data from these businesses will be vital in effectively pricing risks for semi-autonomous vehicles, continued Williams.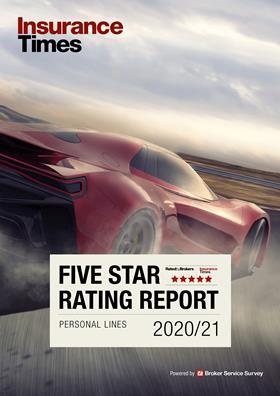 He explained: "It's not just about risks. It's about understanding those safety features because if we want to encourage people to be driving safer vehicles, then we need to know precisely what the systems are that are fitted and how they are going to positively impact accidents so that we can reflect that into our premiums.
"One of the big problems at the current time is that most of these things are optional extras and certainly if you go through the conventional process of a price comparison website, you won't know what's fitted to a vehicle.
"We need to be speaking to manufacturers about ways of letting insurers know what's going on, but also making sure that we can then use our communication channels with our customers to let people know that we are actually reflecting those safety features in the premium, because currently the reality is we're charging an average premium more likely than not, an average premium based on some vehicles having really good features and some not."
In turn, "one of the big challenges that we will see over the next few years is with regard to data", Williams continued.
"If you think of the car of the future, it's effectively a computer on wheels. There is going to be so much data available, but who's going to control it? If that is retained by the motor manufacturer, I think that would be very much a negative move," he said.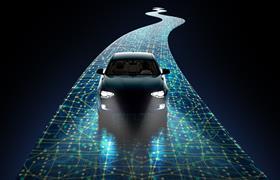 "If insurers can't get [the] data, then how are we going to be able to establish liability following an accident? How are we going to be able to flag trends that we see with regard to safety?
"We want a spirit of collaboration and trust because there is value in the data."
Future mobility
Looking forward, Williams predicts that "there will be a degree of autonomous driving [in] 2025", however "what we will be seeing sooner than 2025 are level four vehicles where the vehicle can comply with [the 12 conditions that define a safe autonomous vehicle] and would allow somebody to disengage [for] part of a journey".
But "the important thing to remember is that we are still in that realm of driver assistance", Williams emphasised.
"Regardless of what some people say, we're not into the situation where we've got truly autonomous vehicles.
"What we're seeing are devices being fitted to vehicles that will make the journey safer if used appropriately and that means the driver needs to remain fully engaged, but they've got extra backup in terms of driver assistance systems and we're seeing some big steps forward in that regard."
Insurers should also already be actively engaged in the conversations and work around semi-autonomous vehicles, according to Williams, "because those components [are] impacting claims frequency and claims repair costs now".
He continued: "Everybody shouldn't be getting involved just because they want to be getting involved in the future whenever it is. It's those steps in between that our customers will be experiencing on a daily basis and we need to be understanding those risks and making sure that we've got products that are suitable for them in the future."
This includes recognising the shift to "mobility as a service" and a usership model rather than car ownership.