Plus, the insurer is working to create virtual touch points with intermediaries as it looks to expand its distribution channels
This time last year, Sue Coffey would often be found at Wakefield station at the crack of dawn so that she could be at Covea's City of London office by 9am.
Since then, the company's director of personal lines distribution has, of course, been spending a lot more time in her West Yorkshire home.
Within two weeks of the first lockdown, 95% of Covea's staff were working from home.
The company's adaptation to the new working from home environment included offering flexible hours to employees with children who required home schooling.
Coffey is proud about how quickly Covea managed to achieve this enormous shift in working practices, while maintaining service levels to its customers.
"The feedback from brokers and intermediaries was they didn't even feel it. We've maintained our service levels and concentrated on keeping people engaged."
Amid this upheaval, she is "absolutely delighted" that Covea has succeeded in securing a five-star rating in this year's Insurance Times Broker Service Survey for personal lines, which accounts for around 70% of its overall business in the UK.
Customer at the heart of services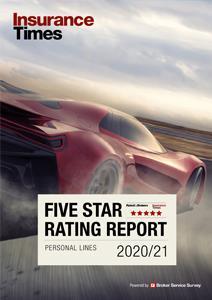 As the pandemic hit, the company found itself having to respond to dramatic changes in its customers' lives.
"In the spring, we had customers facing difficult situations in their personal lives, whether they were using a car for something different - like volunteering - or having financial concerns," she said.
It's therefore been more important than ever to be attuned to customers' needs, she added.
"We've grabbed that as an opportunity to focus more than ever on the customer.
"We've taken a rubbish situation as an opportunity to get better, but the strategy that sits below it has not changed."
For Coffey, "our strategy is about continuing to put the customer at the heart of everything we do". She identified the key factors in this approach as being "market leading" pricing, "exceptional" claims services and the "best" technology.
Covea had already embraced a big digital transformation, which has accelerated despite the other pressures that the business has faced during the past year. Coffey said: "The transformation of our systems continued in the background; we never took our foot off the pedal.
"You had to be in the moment, you couldn't wait for the next five years to improve our claims systems - it was about [customers] needing us now."
Creating touch points
Covea has also kept in close touch with its brokers, through which "by far the largest part" of its business continues to be distributed.
Coffey said: "In a year when people felt [they] couldn't get face-to-face, we probably had more touch points with intermediary partners than ever because we found new ways of working."
As an example, she pointed to a virtual networking event that the company organised with the ABI, where it assembled 20 intermediaries to talk about the Financial Conduct Authority's pricing review.
"We created an environment where people can get together and chat. That gives us more insight about what we can do back at base," she added.
Covea is diversifying and looking at new distribution channels, like affinity, but these will complement rather than replace its intermediaries. Coffey explained: "We want wider distribution and different channels to really grow and push our business forward.
"There are lot of opportunities in the new channels, but they won't be to the detriment of the broker business."
She said that Covea doesn't have any new product launches in the pipeline, but is focusing instead on making tweaks to its existing range.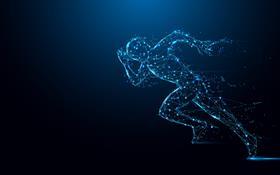 "We want to stay in areas where we have expertise and data - you won't see us write a product or cover we have never done before," she continued.
"We want to excel in areas we know but you will see us continue to review products in line with the customer insights we get."
Providing flexibility
As the business prepares to welcome staff back to the workplace, Coffey said this will happen only when employees feel comfortable.
The lessons the company learned from the enforced working from home experiment of 2020 and 2021 won't be forgotten. She said: "We now know we can give people flexibility and still provide the service levels we need. We believe Covea is setting itself up as an organisation that people want to work for."
Looking ahead, it is clear that Covea will have to be at the top of its game as PL faces a "perfect storm" of challenges in 2021.
"There are probably more significant changes in the personal lines market than we've seen in quite a while," she observed.
Beside seeing how the pandemic plays out, PL insurers are grappling with the FCA's pricing review, whiplash reform and Brexit.
However, Covea is well placed to navigate these choppy waters, according to Coffey.
"As long as we stick to what we believe, which is about putting customers at the centre and being the most trusted insurer, we can take that significant change as an opportunity," she said.
And she has one more wish for the rest of this year: having a few more face-to-face meetings.