Reduced claim volumes in the insurer's private car book has helped support a 'strong combined ratio and net result' in quarter one
Insurer Ageas UK has reported "a solid quarter" regarding its financial results for the first three months of 2021, which includes a combined ratio of 90.2% - an improvement on the 107.1% combined ratio that was recorded at this point last year.
Gross written premium (GWP) for 2021's quarter one totalled £293m, compared to £294.6m in 2020.
Looking specifically at Ageas's motor book, the insurer saw a GWP of £168.1m in Q1 2021 versus £180.9m last year, however its combined ratio for this line improved from 103.5% to 84.1% between 2020 and 2021.
These figures have helped bolster Ageas's overall results – the insurer commented that its "strong combined ratio and net result [were] supported by reduced claim volumes for private cars as a result of less traffic on the roads during the lockdown".
Ageas's household book has also seen growth, with GWP moving from £71.4m in Q1 2020 to £77.9m for the same period this year. Combined ratio also improved from 112.3% to 100.1% between 2020 and 2021.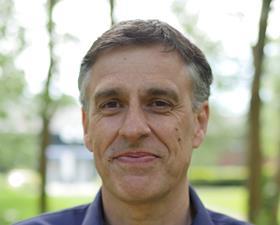 The insurer added that its "improved year-on-year performance was only partially offset by some weather impact in the household portfolio, which compares favourably with the impact of the storms and floods in the first quarter of 2020".
Here, Ageas is referring to the impact of Storm Ciara and Storm Dennis, which are both included within its 2020 figures.
Other lines, including commercial insurance, recorded £47.1m GWP for the first three months of 2021 compared to £42.3m last year, while the combined ratio dropped from 114.5% to 97.6% between 2020 and 2021.
Overall, Ageas noted that its "total income, excluding Tesco Underwriting, was stable reflecting growth in household and commercial lines from new deals secured in 2020, which balanced the impact of the competitive pricing environment and lower quote volumes in the motor market during the lockdown".
Ageas's Q1 results come as the insurer starts to action its new long-term organisational strategy, which was announced last month.
This will see the insurer "double down on growing our personal lines business via brokers, that can be electronically traded", according to Ageas UK chief executive Ant Middle - he calls this Ageas's "heartland business".
In 'good shape'
Speaking on the financial results, Middle said: "As we all emerge from the third national lockdown, we reflect on the continuing challenges presented by the pandemic and take pride in our response to supporting customers, brokers and colleagues while also managing a dynamic market environment.
"I'm pleased we can report a solid quarter in terms of financial performance.
"We're in good shape as we look ahead to delivering our new strategy with pace and enthusiasm.
"Supporting brokers to grow in our heartland market of personal lines is our key focus, navigating an evolving market landscape together.
"We have clear plans, we're investing in the capabilities that matter and we're sharpening our competitive position to support that ambition."