But London remains the most expensive region for home insurance
Home insurance premiums in the UK have dropped by 1.2% on average due to government lockdown measures around the Covid-19 pandemic and the subsequent reduction in break-ins and water damage claims.
This is according to Consumer Intelligence's head of product John Blevins. He said: "No doubt, the current pandemic and resulting lockdown is responsible for these shifts given there is a reduction in overall claims being made."
Despite this, Blevins pointed out that with more people at home for longer periods - either working, home schooling, doing DIY or exercising - there has been a corresponding rise in accidental damage claims.
He warned: "With any insurance, claims frequency and severity will dictate pricing movements and as the world shifts to slowly reducing Covid-19 restrictions, we will expect to see small shifts in pricing as a result."
London still most expensive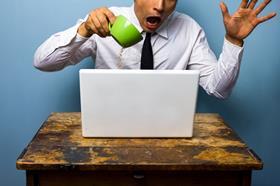 However, Londoners are still paying more for their annual home insurance at an average of £215 – nearly twice as much as the UK average of £145.
The South East was the only other UK region where homeowners typically paid more than the UK average for their home insurance, at £147.
By comparison, homeowners in the North East only pay an average of £129 a year for an annual policy, households in the South West pay around £130 and West Midlands-based homeowners pay just £132 a year for home insurance.
Youngsters shelling out
Age is also a factor that influences home insurance premium pricing, with younger homeowners forking out more than their more senior counterparts.
For example, although those aged under 50 saw a 2.1% reduction in their premium prices over the last 12 months, they still paid an average of £153 for an annual buildings and contents policy, versus the UK average of £145.
Those aged 50 or over pay an average of £132 for their annual home insurance policy.
However, the older demographic saw their premiums drop at a slower rate of 1.6% over the same 12-month period.
Impact of older homes
Age was also an issue for older homes, which continue to be more expensive to insure. This is because they tend to be more susceptible to issues such as fire damage or roof-related problems.
For example, Victorian-era properties built between 1850 and 1895 attract the highest average home insurance premiums at £174 for an annual policy.
In contrast to this, homes built in the 21st century are the cheapest to insure at just £131 for an annual policy.
Consumer Intelligence's two oldest property groupings were also the only ones to see their premiums rise in the last 12 months - homes built between 1850 and 1895 saw home insurance prices creep up by 2% during this time, while properties erected between 1895 and 1910 saw premiums increase by 0.4%.
Meanwhile, homes built between 1940 and 1955 (-3.2%) and 1955 to 1970 (-3.6%) witnessed the biggest falls to their home insurance premiums over the same 12-month period.