The Insurance Times editorial team have rounded up the best backchats from Biba's annual conference on the 11 and 12 of May, what did the insurance industry get up to? You heard it here first
Back for good
Opening Biba's 2022 conference in Manchester Central Convention Centre in mid-May, Steve White Biba's chief executive announced that the insurance industry was "back for good" with its first in-person event after almost three years of ongoing lockdowns due to the Covid-19 pandemic.
Not that dissimilar to the way Take That was 'back for good' in 2009.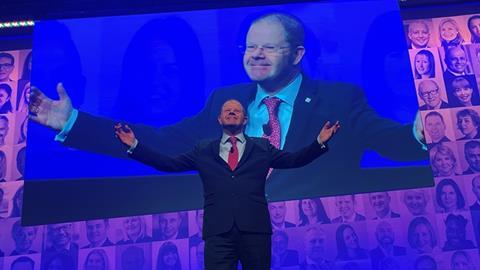 Sock it to 'em
The award for quirkiest freebie at Biba's 2022 conference hands down (or feet down in this instance) goes to Toby MacLachlan, Ignite Software Systems' managing director.
Ignite gave away free branded socks in four different designs which included tartan, striped, Argyle knit and a patterned Ignite logo. In a LinkedIn post MacLachlan urged Biba delegates to pack one fewer pair of socks and instead visit his stand and grab an Ignite-branded pair. MacLachlan also credited Christian Wright, Ignite's head of business development with the design work. Ignite gave away 90% of the 1,000 branded socks it had made especially for the event.
Bearing in mind the intermittent rainy weather in Manchester, socks were indeed good for the sole.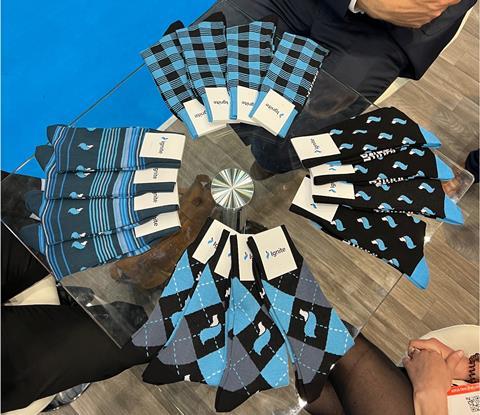 Since Biba concluded, MacLachlan has been tracking the whereabouts of his branded Ignite socks all over the UK with a map he posted on LinkedIn earlier this week. So far they have travelled to Edinburgh, Ireland, Manchester, Birmingham, London and the South East.
Wacky races
Insurance Times reporter Isobel Rafferty took to the Tesla wheel at NIG's driving simulation game, which formed part of the insurer's stand during Biba's conference. She made it to the leaderboard as the fastest female driver at the time.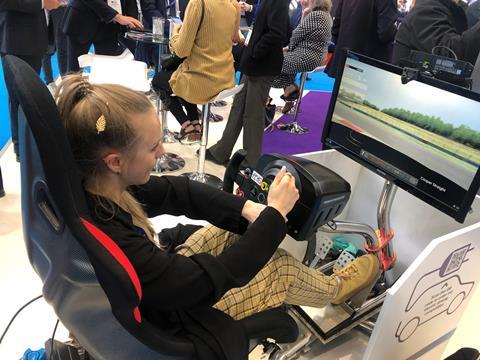 Speaking of racing – shortly after Biba, Aventum Group's marketing director, Matt Field made it round a nuclear race course. 35 staff members from the group took part in a 12 kilometre trail run. This featured 72 obstacles and mud – lots of it. Everyone enjoyed the race, reportedly.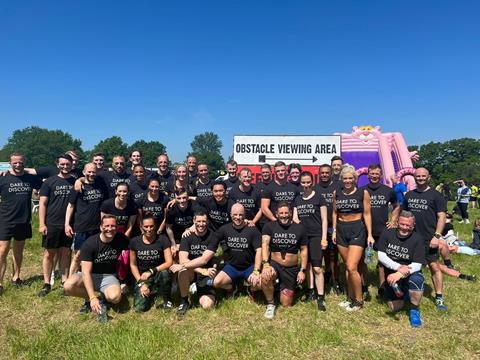 Pick a card
A contingent of the Insurance Times team had their photo taken at Konsileo's drinks at Peaky Blinders bar on Manchester's Peter Street the night before Biba. The evening even included a magician doing sleight-of-hand card tricks.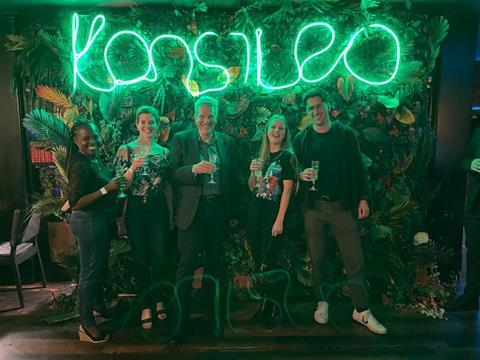 New Biba committee chairman elected
Broadway Insurance Brokers chief executive and founder was elected as Biba's regional committee chairman a day before Biba's conference. He told Insurance Times that his election was an "honour" that came at a pivotal moment for the insurance industry.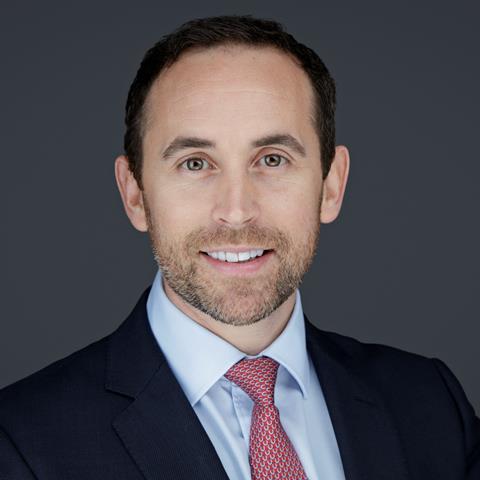 He will be representing industry peers across Greater Manchester and will serve for a term of 12 months.
The Manchester committee is one of the biggest and longest-standing of eleven Biba groups across the UK.
He continued: "Manchester is the second largest financial services market in the country, with insurance playing a significant role. Being chosen to lead Biba's committee in the region is, therefore, a real privilege.
"Biba has an instrumental role in representing the interests of independent risk advisory and insurance broking businesses in the North West and much further afield, giving them a voice on the issues which affect them."
On a similar note, on day two of the conference, mayor of Greater Manchester, Andy Burnham took to the stage to give his keynote speech on how Manchester residents were being hit by rising inflation and other factors. He discussed his levelling up strategy for the city.
Mayor of Manchester @AndyBurnhamGM talks passionately about the future of the Manchester city region at the #BIBAConference pic.twitter.com/6GLWPAouAw

— British Insurance Brokers Association (@BIBAbroker) May 11, 2022
The Speculator
With Biba 2022 done and dusted, the team at the trade association plans to put its managing risk themed manifesto, which it launched in January, into action across the year.
In 2022 the professional broker trading body will target:
Sharing the risk: Hard market conditions, Covid-19 responses, cladding risks, flood resilience, terrorism insurance, cyber insurance, competitiveness of the UK regulator.
Managing compensation: Reforming the Financial Services Compensation Scheme.
Innovation, regulation and change: E-scooters, motor insurance, business interruption cover.
Progress: Sustainability, inclusivity, well-being and broking careers.
Helping customers: Consumer Duty, signposting, vulnerable customers, supporting social housing occupants.
Insurance premium tax (IPT): Reducing IPT and offering relief around cladding, telematics and cyber cover.
Next year's conference will be held in mid May also. But what does Biba 2023 hold?