'Fundamental change in culture at the FCA' will also be vital to improve the competitiveness of the UK insurance market, says chief executive
Brokers have a major role to play in promoting the insurance industry's transition to net zero, according to the latest agenda published by the London and International Insurance Brokers Association (LIIBA) today (21 January 2022).
In its 2022 agenda, the broker trade body said that the government's desire to see London as the heart of the global centre for green finance means that "more than banks" need to be involved.
Therefore, LIIBA plans to work with government ministers and members of parliament via the All-Party Parliamentary Group for Insurance and Financial Services this year, to promote "enormous opportunities" around managing climate change.
Working with HM Treasury on its future regulatory framework is also high on the trade body's agenda - in particular, helping influence the FCA's understanding of the lower level of risk to the public posed by the wholesale insurance market.
Further priorities include continuing liaison with FCA staff and working with UK trade commissioners to open new markets worldwide.
'Unnecessary regulatory burden'
LIIBA's chief executive Christopher Croft said: "2021 was probably not quite the year that we all had hoped for in terms of our emergence from the pandemic. But, in general, it was a successful one for our market against a backdrop of wholesale change.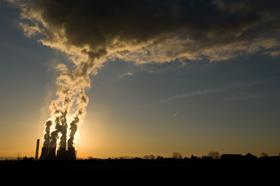 "In 2022, we want to see the unnecessary regulatory burden our clients have to bear because of the FCA's approach eased.
"The government's proposed new competitiveness objective is welcome, but it will only translate into the more proportionate regulatory approach our export-focused market needs if there is a fundamental change in culture at the FCA."
HM Revenue and Customs' decision not to pursue proposals to make insurance brokers responsible for unpaid insurance premium tax was one of LIIBA's successes in 2021, Croft noted.
Considering the ongoing impacts of the pandemic and Brexit, Croft added: "Change is occurring at an unprecedented pace.
"LIIBA's role is not only to understand the implications of those changes, but also to help our members address them and ultimately grasp the opportunities they provide."