Removing support for oil and gas production 'needs to accelerate beyond the current baby steps', says climate campaigner
Campaign organisation Insure Our Future has called out certain insurance firms for "staggering hypocrisy" after research by sustainability consultancy Profundo found that since 2019, 15 of the largest global insurers have invested $7.9bn (£5.8bn) in oil and gas companies that have current or planned operations in the North Sea.
Insure Our Future is a global coalition of non-governmental organisations and social movements that is pressuring insurance companies to get out of the coal, oil and gas market in support of the transition to clean energy.
Profundo's research noted that Axa, Allianz and Aviva invested a combined $4.7bn in oil and gas companies with activities in the North Sea between 2019 and 2021.
Over the last three years, AIG ($1.7bn), Travelers ($479m) and Liberty Mutual ($435m) also invested in oil and gas companies with projects in the North Sea.
Meanwhile, Allianz, Axa, Munich Re and Zurich are among the biggest insurers of the oil and gas industry, noted Profundo, with a combined market share of more than 20%. Overall, around 10 insurers control about 70% of the global oil and gas insurance market.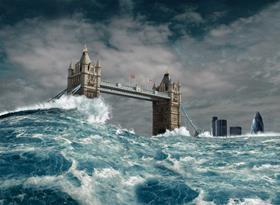 Profiting from 'climate destruction'
Speaking on Profundo's findings, Lindsay Keenan, European coordinator at Insure Our Future, said: "Insurers' investments of over $7.9bn in North Sea oil and gas companies reveals their staggering hypocrisy.
"Global insurers are excluding insurance or increasing premiums for households in climate change affected areas, while simultaneously funding the oil and gas companies that are exacerbating the climate crisis.
"Insurance companies should not be investing in nor insuring fossil fuel companies that have oil and gas expansion plans or which do not have credible urgent transition plans."
Regine Richter, energy and finance campaigner at non-profit environmental and human rights organisation Urgewald, added: "The top insurance funders of North Sea oil and gas - Allianz, Aviva and Axa - cannot continue to profit from climate destruction.
"Their real climate leadership lies in what they invest and underwrite, not in their climate alliances and rhetoric.
"New oil and gas production is completely incompatible with a 1.5 degree Celsius pathway and movement away from this climate wrecking industry needs to accelerate beyond the current baby steps."
A spokesperson for Aviva Investors said: "Engagement is our preferred approach to stewardship, but we will divest from companies that have repeatedly ignored our calls for improvement and change.
"Often this means staying invested to establish a dialogue, advocate for change and exert pressure where necessary. Divestment may be a simpler solution in many cases, but it is not the way to influence long-term systemic change in an industry or sector."
Insurance Times has contacted Axa and Allianz for comment.