The move forms part of Co-op Insurance's wider strategy following the sale of its underwriting business earlier this month
Co-op Insurance has announced it is partnering with pay-by-mile car insurance provider By Miles in order to offer its motor customers greater choice in coverage options.
The partnership forms part of Co-op Insurance's broader growth strategy to expand its insurance provision for its 4.6 million members; the business seeks to provide greater value to its customers following the sale of its underwriting arm to Markerstudy earlier this month.
By Miles's product will now be available directly through Co-op Insurance's website.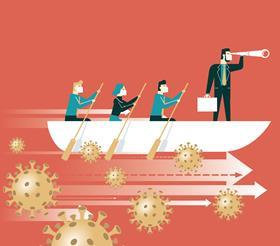 Speaking on the deal, Charles Offord, managing director of Co-op Insurance, said: "We're pleased to be teaming up with By Miles to give even more choice to our members and customers who are looking for the right level of cover that suits their individual needs.
"We understand the role vehicles play in keeping people connected in communities throughout the country, this year more than ever.
"As a community-focused organisation, it's important to us that we give people the tools required to stay connected and this new usage-based solution will help do this."
Providing more choice
By Miles enables drivers to pay a lower, fixed premium annually, which covers non-driving risks such as theft and vandalism. Then, drivers pay for the remainder of their insurance on a monthly basis, based on how many miles they drive.
This is measured using a Miles Tracker device – policyholders can then access the cost of each trip they make via a smartphone app.
By Miles's app and web dashboard further provides a chat support function as well as additional features that aim to help make owning a car easier.
James Blackham, co-founder of By Miles, added: "We are delighted to start working with Co-op Insurance to help offer even more choice and a personalised service to its members and customers."