Rates in the employers practices liability insurance market were hardening prior to the pandemic – some non-specialist providers had already withdrawn
Legal protection provider ARAG has warned there may be more employment claims ahead due to the government's furlough scheme coming to an end this year.
The firm witnessed a record number of calls to its legal advice helpline in 2020 – especially during the first lockdown.
This is because the need for SMEs to have legal protection has never been greater given the "unique pressures" that 2021 has put on businesses, explained ARAG. Therefore, legal expenses and employment practices liability (EPL) cover are indispensable.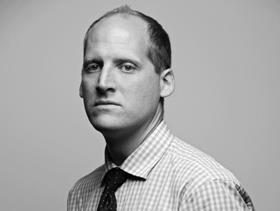 Rates in the EPL market were hardening prior to the pandemic and some non-specialist providers have already withdrawn entirely, although ARAG continues to seek new business.
ARAG's head of sales and marketing Andy Talbot said: "The employment tribunal system has already seen a huge influx of claims, reaching levels not seen since before the introduction of tribunal fees in 2013.
"Furlough may have stemmed the tide for now, but we're likely to see another wave of redundancies in the third quarter, which will lead to even more claims.
"Huge backlogs have also built up in the tribunal service and courts, which will inevitably result in cases dragging on even longer, compounding the stresses on businesses and potentially increasing costs."
Watershed moment
The firm also pointed to commercial contracts as another area that is likely to see a surge in legal disputes between businesses.
Talbot continued: "The number of contract disputes also looks set to rise further. Businesses are struggling, up and down supply chains, with commercial and practical pressures resulting from both the pandemic and Brexit, which will all create more friction and, unfortunately, more disputes.
"2020 has really proved a watershed for commercial LEI and EPL providers. Usage and awareness have never been higher, which is great for specialists like ourselves, but has prompted some less experienced providers to pull out of the market altogether.
"Whether or not the UK is technically in the second dip of a recession is fairly academic for most companies. Many are facing difficult decisions and unprecedented challenges as the economy opens back up. Even those operating in sectors that have thrived during the pandemic have a lot on their plates and will be exposed to new and increased risks."