Insurance Times speaks to Brokerbility's executive chairman about how insurers and brokers can provide 5 star service to customers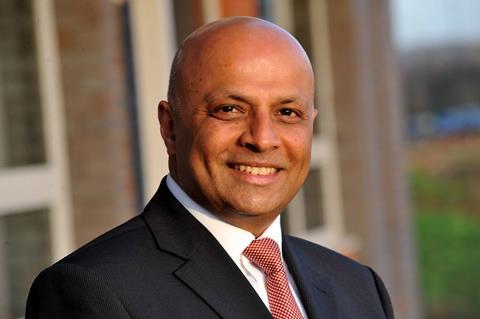 If anyone is qualified to offer their pearls of wisdom around insurer and broker service, it's Ashwin Mistry, executive chairman at network organisation Brokerbility.
Mistry, who is also the executive chairman at BHIB Insurance Brokers, has previous experience at both the Chartered Insurance Institute (CII) and Brett and Randall Insurance Brokers.
Here, Insurance Times quizzes Mistry on the main service areas explored within our Five Star Rating Report, which is powered by our annual Broker Service Survey.
IT: So, one of the service areas we looked at in the Insurance Times Five Star Rating Report is around the quality of cover being provided to brokers. What must insurers do to ensure they are providing the best quality of cover to brokers and their customers?
Ashwin Mistry: Brokers must truly understand their roles as professional advisors and not necessarily rely on insurers to comment on the quality of cover. It is brokers' duty to ensure the cover matches the clients' specific demands needs.
Brokers must also be aware of new and emerging risks, identifying for the end client what they should do to either mitigate their exposure or find solutions to minimise the impact on the respective business
Brokers must additionally be aware of the nuances of policy wording with specific carriers and capacity providers; equally those carriers and insurers should not under any circumstance introduce via blanket communications, which fundamentally or otherwise distort intended cover
Loss of reputation is now a major issue that impacts on clients' wider relationships with their customers, suppliers and funders. Both brokers and insurers now need to take into account other stakeholder interests.
IT: We also explored relationship management and handling in our survey. What steps should insurers take to ensure they build good relationships with brokers?
Mistry: Tripartite relationships in the modern world are now a must for reasonable sized clients, especially as claims - or more specifically the settlement of claims - is considered the 'shop window' for both brokers and insurers. With this in mind, access to key decision makers, knowledgable staff - not just admin processors - and technical experts, either within businesses or sought externally with affiliated partners, is important. Personal and approachable staff are essential to good relationships, while out of office functionality is also expected in today's modern world.
IT: What steps should insurers be taking over the year to keep improving the claims experience for brokers and their customers?
Mistry: Many clients are now demanding to see trends that can help them manage their risks; brokers and insurers, therefore, have a responsibility to continuously educate their customers. Clients need to genuinely understand their risk and see the live claims experience, as this impacts their premium outlay.
Visibility of claims 24/7 is expected by clients, with technology such as data dashboards now becoming imperative.
Insurers should also publically declare both reservation of rights and proportionate claims declinitures to establish value over price.
IT: What should insurers do to ensure brokers receive the best underwriting expertise, flexibility and transparency?
Mistry: Speed and efficiency are expected as costs are proportionately associated, while a timely acknowledgment is also key. Insurers should benchmark against peer insurers on underwriting performance and offer flexibility in their approach, rather than a 'computer says no' stance.
IT: What must insurers do to ensure brokers and their customers are provided accurate, transparent and easy to read policy documentation?
Mistry: Firstly, intention of cover should not be veiled by complex, hard to read policy wording - although Plain English for documentation would be a Utopia, this is but a fantasy at the moment in commercial lines.
Brokers should highlight the consequences of poorly worded documents, as accuracy of policy wording is the brokers' responsibility to decipher for clients.
The essence of the Insurance Act 2015 must be adhered to in detail, as must the remedies under The Enterprise Act if insurers decline a claim. Insurers should not take on risks without adequate factfinding research and should not rely on predictive underwriting. The quality of the carrier at all times trumps cheaper alternatives.