Abacai Holdings identified as 'a startup to watch' thanks to AI focus
New insurtech Abacai Holdings could surge ahead of competitors by prioritising the role of artificial intelligence (AI) in insurance.
This is according to data and analytics company GlobalData, which said that AI is a good area to focus on as there is a lot of anticipation around its future use in insurance, among other industries.
The new insurtech, which was launched by former Aviva chief executive Mark Wilson, intends to invest £50m in creating a new AI platform.
Ben Carey-Evans, insurance analyst at GlobalData, said: "Covid-19 has shone a spotlight on AI within the insurance industry and many firms are beginning to recognise the importance that technology brings during difficult periods."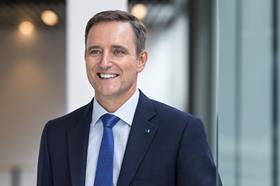 Positive impact
GlobalData's 2020 Emerging Technology Trends Survey revealed that the Covid-19 pandemic had a "positive impact" on insurers' perception of AI.
It found that more than half (58.4%) of firms became more positive towards AI during the pandemic, while 54.3% of companies in the insurance industry believe AI will play a "significant role" in helping them survive the Covid-19 crisis.
Carey-Evans continued: "Insurers that do not use AI to innovate their products and processes risk being overtaken by competitors.
"AI can enable insurers to analyse a huge amount of data quickly and efficiently, while the strength of its analytics will define whether it can offer optimum premiums for the customer and itself.
"AI can also be essential in claims management, where quick payouts can be crucial to customer satisfaction.
"Furthermore, the technology can also help identify fraudulent patterns and behaviours and, therefore, reduce unnecessary payouts.
"Abacai already has strong backing and experience in the form of Munich Re and an Aviva chief exec. It has significant sums to invest and since it has identified a key area of growth within insurance, it is a startup to watch in the insurance industry."