The government will work with industry stakeholders to see whether arrangements such as the GTA should become mandatory, however the emphasis is on the 'industry to keep its own respective houses in order'
The Ministry of Justice (MoJ) has confirmed that it will not be making regulatory changes to credit hire or rehabilitation processes as part of its whiplash reform programme, but it will instead continue to engage with industry stakeholders to monitor improvements across these sectors.
Following the implementation of the Official Injury Claim (OIC) portal in May 2021, signalling that part one of the Civil Liability Act 2018 – colloquially known as the whiplash reform – had come into fruition, the MoJ has today (22 March 2022) published its response to the consultation around part two of the act.
This primarily dealt with the provision of credit hire and rehabilitation for injured claimants following a road traffic accident, but this part of the consultation also touched on fraudulent claims, the early notification of claims and controlling civil litigation costs.
Regarding credit hire, consultation respondents were asked to vote in favour for one of four proposed models, including a first party model, regulatory model, industry code of conduct model and a competitive offer model.
Of the 326 respondents who provided an opinion on this subject, the majority (183 respondents) agreed with the industry code of conduct model, which aligns with the existing General Terms of Agreement (GTA) – a voluntary agreement on credit hire processes set between insurers and credit hire firms.
Respondents described this approach as "effective and appropriate", therefore the MoJ reported today "that the best approach would be to continue to work with the key stakeholders in this sector to monitor and improve the use of industry agreements, including the GTA".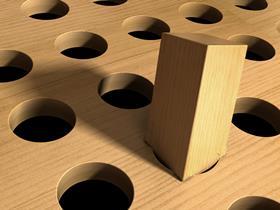 It continued: "Further consideration will also be given to whether it would be beneficial to make the use of such agreements mandatory in the future.
"It should however be noted that further action on this point is subject to alignment with future government priorities as it would require a suitable primary legislative vehicle and parliamentary time to progress."
Further feedback around credit hire provision suggested "the sensible sharing of information", "quicker settlements by at-fault compensators" and educating "consumers regarding securing appropriate credit hire vehicles".
There were also "calls for greater transparency and for standardised information sheets to be provided to consumers (produced either by industry bodies or the government) in the event of a credit hire agreement being signed".
Peter Gomes, interim chief executive of trade body The CHO, welcomed the MoJ's announcement.
He said: "This is very welcome news for our members. Credit hire companies are facing significant challenges as a result of the pandemic, Brexit and associated supply chain issues and further market intervention from the government at this time would have been a serious concern, especially as the whole claims industry continues to grapple with the most recent set of [whiplash reform changes] and have further changes to absorb with regard to reform to the fixed recoverable costs regime.
"We are pleased that ministers have listened to us and decided against further action. It will enable our members to focus on bedding in the current reforms and making sure they can devote their energy to providing their customers with mobility as the UK economy emerges from the pandemic
"We will of course continue to engage positively with MoJ and other industry stakeholders to make sure the market continues to operate in the best interests of customers requiring our members' help after a non-fault accident."
Rehab proposals
In terms of rehabilitation services, the consultation aimed to explore "rehabilitation being routinely included in all" personal injury claims, as well as "the potential for fraud".
The possible changes outlined by the MoJ included rehabilitation vouchers, having all rehabilitation arranged and paid for by the defendant, providing no compensation payments for rehab in low value claims, or to see medical reporting firm MedCo expanded to include rehab services. It also proposed introducing fixed recoverable damages for rehabilitation treatment.
Mixed feedback, however, means the MoJ will not be implementing regulatory changes at this point.
It said: "The government has considered the issues raised in the submissions provided in response to this issue and will continue to engage with key rehabilitation stakeholders to discuss industry led options for improving the rehabilitation process following the implementation of the whiplash reforms.
"In addition, further consideration of the feasibility of the longer-term option of expanding the MedCo system will continue."
Speaking on the government's response, Matthew Maxwell Scott, executive director of the Association of Consumer Support Organisations, said: "A sector so used to often damaging upheaval will be giving a sigh of relief that the government has decided against any further changes.
"Rightly, ministers are now looking to the wider industry to keep its own respective houses in order, and we look forward to further work with colleagues on issues such as rehabilitation, alternative dispute resolution and credit hire.
"There is, nevertheless, still a need for action through greater self-regulation and cross-industry engagement as there are numerous areas of unnecessary friction, uncertainty and poor engagement, which creates adverse outcomes for consumers and those who operate in those markets
"For now, however, a threat of further government intervention has been lifted and we must hope the market can focus on what matters most, which is the consumers who depend on being able to access an effective civil justice system."