Commercial lines managing director says the insurance sector is now 'better' as a result of the FCA's test case action
Following the FCA's test case on the interpretation of business interruption (BI) policy wordings when applied to Covid-linked claims, insurer RSA believes it has "a much more resilient business" that understands "all of our products to the nth degree", according to Lee Mooney, managing director of commercial lines at RSA.
Speaking exclusively to Insurance Times, Mooney explained that the situation arising from rejected BI claims during the Covid-19 pandemic was "unprecedented" and showed "a fragility in certain areas [regarding] the sheer volume of products that we sell as an industry".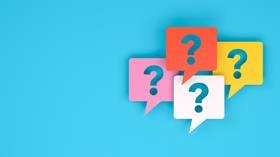 The key learning to come from the FCA's test case action, therefore, is that "oversight and understanding of wordings is much needed", Mooney noted.
Stepping forward
The FCA initiated proceedings for its test case action back in April 2020. In June that year, RSA was named as one of the eight insurers set to participate in the test case and have its BI policy wordings examined by High Court judges.
The test case was heard virtually by the High Court in July 2020, with its judgment subsequently published in September. The case then progressed to the Supreme Court following insurer appeals, with a separate judgment published in January 2021.
Both the High Court and Supreme Court favoured the FCA's arguments in defence of policyholders – insurers have been paying out on applicable BI claims since Q1 2021.
"There have been many junctures of change and different definitions of wordings, but we have welcomed the FCA case because it provided real clarity and real understanding – we stepped forward as an industry," Mooney continued. "We are better as a result coming out the other end."
He added: "It has been a challenging time, it is unprecedented, but that's what we are here for as an industry. In a time of crisis, that's why the insurance industry [was] created – [for] when customers need us."
This customer focus is something Mooney feels RSA has demonstrated over the course of the pandemic. For him, the insurer's claims team has shown "real empathy and understanding" when handling BI claims caused by the pandemic.
"From an RSA perspective, all I can do is take my hats off to all our partners for their resilience in managing customers and holding strong towards their insurers," he said.