Insurance Times speaks to Covéa Insurance's director of commercial operations & distribution Keith Hector about the five service areas being explored in the broker survey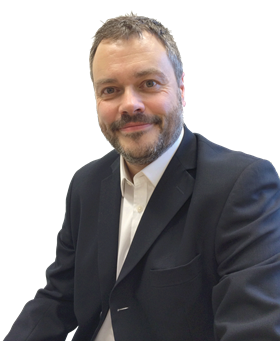 While the Insurance Times Commercial Lines Broker Service Survey is collecting responses from UK brokers, we will be speaking to insurers strategy choices in five key areas of service important to brokers.
Here, we speak to Keith Hector, director of commercial operations and distribution Keith Hector at Covea Insurance.
A service area being investigated in this year's Broker Service Survey is around broker support, what has been your organisations broker support strategy over the last 12 months?
We have a companywide purpose to 'help protect our customers against the worst happening, and put it right when it does', and we've had to live up to that every day in the bizarre and scary circumstances of 2020.
Firstly and most importantly, we've made sure we've still been able to service our customers and ensured we remain contactable throughout. Our Claims team was redeployed quickly to hundreds of homeworking locations with minimum fuss so that we were able to continue delivering the high level of service we always provide.
Secondly, our trading teams across commercial have maintained their service standards despite the upheaval of lockdown.
We've stayed free of backlogs and have the same determined keenness to respond quickly to our broker partners so that they can look after their customers' needs. We've been chuffed to receive continued excellent feedback from our partners regarding the levels of service and trading response we have provided in 2020.
Thirdly, despite the many challenges 2020 has provided, we have successfully added to our product portfolio by launching our brand new e-Traded Commercial Combined policy (supported by our new Trading Team), and successfully expanded the scope of our Fleet policy, appetite and cover.
Lastly, we have adapted our broker proposition to suit our new ways of working – for example by moving our popular and highly regarded classroom-based Broker Training Academy sessions to video conferences.
A service area being investigated in this year's Broker Service Survey is around underwriting. What has been your organisations underwriting strategy over the last 12 months?
We continue to grow and evolve our underwriting strategy, focussing on our strengths in SME/e-Traded business, and developing our Mid-Market footprint by writing larger risks. Our Capacity and Schemes Teams are continuing to work closely with businesses that have more tailored approaches and a high degree of delegation.
As mentioned, a key recent development was the launch of our e-Traded Commercial Combined policy, which broke new ground for us and brought us into play in a highly dynamic and exciting market. We continue to develop our product footprint, pricing and trading effectiveness to maximise the relevance and usefulness of this product to our broker partners and their clients.
A service area being investigated in this year's Broker Service Survey is around policy documentation. What has been your organisations policy documentation strategy over the last 12 months?
Our focus over the last year has been starting to prepare for our digital transformation which will see us rationalise our systems onto a single platform which will also bring together all our policy documentation, giving us consistency and customer/broker accessibility to documents.
We have also invested in reviewing our policy wordings to ensure these provide the clarity our customers are looking for, and are consistent and easy to understand.
The insurance landscape is evolving, brokers how well have your insurance partners supported you over the last 12 months? Have your say anonymously to improve insurer services and products in the commercial lines survey or the personal lines survey. Click here to look back on past insights.
A service area being investigated in this year's Broker Service Survey is around the overall claims experience for all parties involved. What has been your organisations overall claims experience strategy over the last 12 months?
Our claims team's purpose is to make it as simple as possible for genuine customers to make a claim and, whilst 2020 presented some real challenges, our teams have responded magnificently to continue to deliver on that commitment.
Aided by recent investment into digital transformation, we were able to redeploy all of our claims teams to work from home in advance of lockdown meaning we could continue with a business-as-usual service, with metrics showing that our customer and broker partners noticed very little difference. At a time when everyone has their hands full, hopefully it has been one less thing to worry about.
Clearly these are unusual times and they make for a very difficult planning environment. However, whilst we are all still finding our way around the impact of Covid-19 on future claims trends, our aim is to continue delivering exceptional customer experience, with rigorous focus on efficiency and cost-containment.
A service area being investigated in this year's Broker Service Survey is around how insurer partners can assist with broker challenges. What strategies are being implemented to support the challenges being faced by your broker partner over the next 12 months?
New ways of working brought about some very quick changes to trading models that have become established practice. Many of those are very productive, perhaps more than in the past, others not so much. Necessity dictated many of those changes but we now we face an indefinite continuation of the constraints brought about by Covid-19.
So…we need to continue to seek ways of innovating in terms of the provision of support to our broker partners so that our relationship can perform at least as well as it did under traditional models.
Communication and information sharing are paramount, as is remembering the hackneyed but very true observation that this is a people business. Being open for business and available to trade, doing what we say we will, when we say it will be done, and being able to help our partners and their clients when things don't run smoothly will remain central, regardless of how the models evolve.
What is your view on an insurance re type pandemic fund to help cover future pandemics, how do you think it could best operate?
We would welcome an industry-wide initiative that helps clients to get cover for the risks their businesses face.