The insurance sector enjoyed a celebratory night as firms were recognised for their technology-driven innovations
Insurance Times' annual Tech and Innovation Awards were back last night (22 September 2022) at London's glamorous Royal Lancaster Hotel.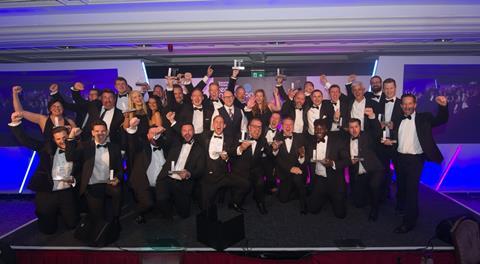 Sponsored by Genasys, NIG, Carpenters Group and Sønr, the event showcased 22 different award categories recognising finalists that are going the extra mile to use technology to improve insurance processes and the customer experience.
Opening the evening, Insurance Times editor Katie Scott said: "Just featuring on one of tonight's shortlists is an accolade in itself.
"The same goes for the nominated categories – in particular Technology Champion of the Year. It's so inspiring to see how firms have really capitalised on accelerated technology and digital advancements made during the Covid-19 pandemic."
Scott also introduced a new host for this year's Tech and Innovation Awards – writer, presenter and comedian Timandra Harkness, who is best known for BBC Radio 4 series FutureProofing and How to Disagree, as well as her book Big data: Does size matter?
Scott added: "Harkness is the ideal presenter for such a technology-centric event, with a background in statistics, science and maths."
One of the most prestigious awards of the night was the Technology Champion of the Year – 2022's title went to FloodFlash's broker success manager Ola Jacob.
Jacob was shortlisted in this nominated category alongside Axa's Tara Foley, ex-Lloyd's Lab leader Ed Gaze, Insurtech Gateway's Robert Lumley, Nuvalaw's Willie Pienaar and Percayso Inform's Richard Tomlinson.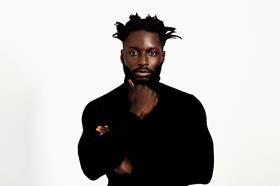 Jacob told Insurance Times: "True innovation is about collaboration. This award represents all the beautiful people that voted for me and all the people that I've worked with on my journey so far. Special thanks to them and the Insurance Times team for putting these awards together."
Multiple wins
Other winners on the night include Zurich, which won Best Insurer on eTrading Platform. The judges thought Zurich showed "an impressive service improvement journey". The highly commended prize went to QBE.
Will Edwards, Zurich's head of SME, said: "It was great to see Zurich nominated across the board in so many categories. Beating our key competitors to win the Best Insurer eTrading Platform was the highlight of the night and shows the incredible work the team completes on a daily basis delivering for our customers."
Ageas and CoreLogic were named winners in the Best Use of Technology by an Insurer for Customer Experience – Claims category, while Zurich UK received highly commended recognition.
The Corporate Innovator of the Year award, sponsored by Sønr, went to Aviva for showing "a rare level of maturity" and a "strong and measurable focus". The highly commended prize went to Zurich.
As for the Best Insurer Extranet accolade, this went to AIG Extra due to its "user interface that their broker partners really desire". Zurich nabbed another highly commended with its Zurich Online extranet, making this the insurer's fourth prize of the night.
The Best Customer App award went to CPP Group and Blink Parametric. The judges said this joint entry stood out because it "solves the very topical, real world problem of quickly compensating distressed travellers when checked luggage gets delayed or lost at arrival airports".
CPP Group and Blink Parametric also bagged another award – Best Use of Technology for Customer Experience – which was sponsored by NIG.
Carl Carter, Blink Parametric's chief commercial officer said on behalf of all of us at Blink and CPP Group, the double award "means a great deal to us".
"Above all, this is a great acknowledgement of the exceptional dedication of the Blink team and our global partners' resilience across the travel sector in using world-class insurtech innovation to support the travelling public with real-time assistance in their time of need, Carter continued.
"The feedback from the judging panel was a powerful endorsement of the transformative capability of Blink's parametric platform for a partner's travel insurance proposition and the effectiveness of its real-time customer-centric service delivery."
Meanwhile, Sprout.ai won the Best Use of Technology by a Technology Supplier for Customer Experience – Claims award for its broad proposition that "touches the lives of many customers" and "frees up time to focus on customer relationships".
Sprout.ai additionally scored a second award win by nabbing the Technology Partner of the Year prize.
Innovation
As the night continued, the Best Broker Software Management House award went to Applied Systems, while David Oliver Associates (DOA) Underwriting bagged the accolade for Best MGA for Broker Service – the judges thought its proposition delivered "a great level of service to its broker partners".
Tom Needs, chief executive of Applied Systems Europe said he was thrilled. He added: "The recognition is a testament to the commitment team Applied has made to partnering with our customers to innovate their digital strategies with simple, practical technology that provides greater flexibility, intelligence and value."
The Insurance Startup Award, which was sponsored by Genasys and presented by the technology company's co-chief executive Andre Symes, saw a highly commended go to Arma Karma, while Ticker was named the winner. The judges said Ticker had "made real progress towards its goal of taking telematics out of [the] young driver niche".
Richard King, Ticker's chief executive said: "It's always great to win silverware – it not only recognises the effort of everyone in the business but also all our partners. Our mission is to bring connected motor insurance to the masses and we're doing it: we're growing volume with a strong loss ratio performance and excellent customer feedback. An award for our technology is the icing on the cake."
The award for Technology Innovation of the Year – Process Automation went to broker IGO4, law firm Horwich Farrelly bagged Technology Innovation of the Year – Claims and consultancy Lane Clark and Peacock (LCP) took home the Risk Modelling Technology of the Year prize.
Software as a service platform company Send, meanwhile, picked up the award for Technology Innovation of the Year – Underwriting for creating an underwriting workbench "to handle standardised tasks, enabling human underwriters to spend [their] time more creatively", according to the award judges.
Ben Huckel, chief executive of Send said: "Winning our first major industry award was a huge milestone for our young business. In just five years we've grown exponentially. We've expanded internationally into the US market, won several high-profile new customers, and developed new functionality to help underwriters to fall back in love with underwriting.
"We've come so far in such a short time, but we won't stand still. We are committed to constant innovation, evolving and augmenting our core Underwriting Workbench to meet the current and future needs of the commercial insurance market."
The Internet Breakthrough Award went to VisionTrack – the judges thought this entry stood out because it had taken "computer vision and found a practical application for it".
The Fraud Technology of the Year award, sponsored by Carpenters Group and presented by the law firm's chief information officer Karen Campbell, went to data enrichment firm Percayso Inform. The judges said the scope and vast use of data within the company's proposition was impressive.
Richard Tomlinson, Percayso Inform's managing director said he was "absolutely delighted". He added: "The Percayso team have put a huge amount of work into ensuring our solutions are market leading and it's great that this was recognised by the judging panel.
"And thanks also goes to Somerset Bridge our first live client on our quote intelligence platform – they have been really helpful and forward thinking in their approach to working with us."
The Data Analytics Excellence Award went to LexisNexis Risk Solutions, recognising its "game changer" no claims discount module.
Other winners included The Green Parts Specialist, which won Technology Partner of the Year – ESG, AutoProtect Group, which won Best use of Technology for Customer Experience – Claims, as well as Aviva and Acturis – this joint entry succeeded in the Best Use of Artificial Intelligence (AI) category.
Congratulations to all of the evening's winners.