The software company chief executive explained that 'we are firmly in the middle of a digital revolution of insurance'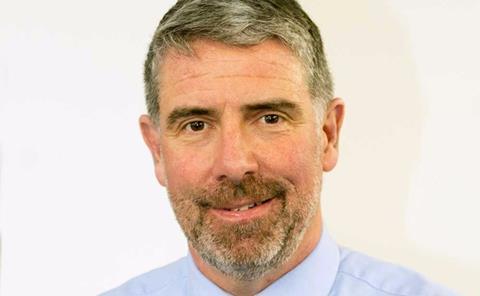 The Covid-19 pandemic has highlighted the importance of an accessible broker management system. As etrading gains importance, Applied System's chief executive Andy Fairchild spoke to Insurance Times about the firm's most recent etrading results, providing broker support, leveraging AI and the challenges facing the industry in the year ahead.
The Insurance Times Etrading 2020 results are now available; what is your reaction to your results?
Applied is proud to be placed second in the etrading survey this year.
We have made tremendous strides in our software because of the dedication we have to the industry. We recognise the feedback from customers and thank them for their valuable input.
As always, Applied will continue to invest in etrading, so that we can keep improving our products each year and continue to add value to our customers and their businesses.
What are the major challenges facing the insurance industry on etrading this year?
It is clear that the insurance market is evolving quickly. Brokers are looking for technology to enable them to trade commercial lines business in a fast, accurate and efficient way.
When etrading started many years ago, brokers tended to etrade smaller, straightforward risks. Nowadays, etrading has enabled a smarter and more efficient method of distribution, resulting in both brokers and insurers alike having appetites for an ever growing range of products, covering larger and more complicated risks.
There are opportunities to enable more insurance business to be traded accurately and more efficiently, as well as for more complex risks to be etraded.
Additionally, there are opportunities for brokers to use data to streamline the application process further in underwriting models. As we are firmly in the middle of a digital revolution of insurance, there are endless opportunities and it is time that insurance finds pace with other business sectors, especially now during challenging times, so that brokers can continue to be flexible and profitable.
Business continuity is essential during these disruptive times, especially through the use of etrading. How are you ensuring your broker customers remain operational from home?
Ensuring business continuity for our customers is our highest priority during these uncertain times. Here are some of the ways we are enabling our customers to continue business operations remotely:
• 24/7 support: Regardless of the time or where our customers call from, our around-the-clock, world-class support team will be available. This business continuity plan sustains customer support remotely, without interruption.
• Applied Cloud: Our Applied Cloud platform remains available and our co-location facilities are running the Applied Cloud environments, providing active redundancy sites with the latest customer data. Applied's data centres are monitored 24/7 by a dedicated team of cloud specialists.
• Remote professional services: Should customers need a consultation, education, training or sales engagement, they can connect virtually to our services team to minimise schedule interruptions while eliminating travel and face-to-face meetings.
• Product development: Our teams continue to develop Applied's software products and pre-scheduled releases should not be impacted.
• Business processes and infrastructure: We have taken steps to ensure the reliability of our critical business processes and supporting infrastructures - like network, VPN services, cell and VoIP phones - to keep staff connected to customers.
• Resource hub: To simplify the knowledge gathering process during the fast moving Covid-19 pandemic, we have pulled together several resources – from business continuity guides, technology tools and business management tips – in a resource hub to help customers navigate the growing business and employee implications during the coronavirus outbreak.

Since the outbreak was declared a pandemic, what impact have you seen on your broker platform?
Over the past few weeks, Applied has seen an increase in questions from broker customers around working from home. Applied has supported customers with the transition of working from home via its customer experience team, offering 24/7 support and business continuity education.
With cloud-based management systems, brokers have seen how easy it is to access their systems while maintaining security and performance at home. Additionally, Applied customers are using customer self-service applications such as Applied CSR24 and Applied MobileInsured to empower their policyholders to access and manage policy information whenever they need to.
Brokers have also been using the staff mobile app, Applied Mobile, to help customers at home just as efficiently as they would have from their offices.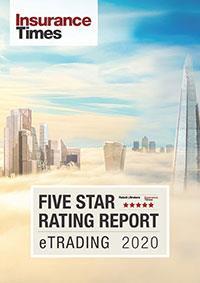 What are the advantages of a broker management system?
Applied is focused on making the day-to-day operations for brokers easier - having a single platform to manage all tasks eliminates the time it takes to switch between multiple platforms. By integrating quoting within the broker management system, brokers can quote and bind in the same workflow, significantly saving time in the process.
Alongside a single management system, mobile access for staff and customer self-service options offer a more complete offering for brokers compared to extranets.
Automation, artificial intelligence, machine learning, blockchain and advanced analytics are just some of the innovations being speedily implemented worldwide to combat disruption caused to businesses. What developments have you made so far and what plans are being made for future implementation?
Applied is consistently enhancing its products and introducing new innovations to ensure brokers are equipped with the necessary technology to serve their customers quickly and with the best customer experience.
For example, in the last year we introduced new mobile capabilities to enable better customer self-service, such as the Google-backed virtual assistant for claims management in Applied MobileInsured. This leverages artificial intelligence (AI) to provide an automated chatbot experience for customers to quickly begin the claims process.
Additionally, Applied introduced mobile bill payment for Applied MobileInsured, as well as the staff mobile app, allowing policyholders to pay invoices whenever they want, wherever they are. We strive to bring the latest technologies to our brokers so that they can continue to serve their customers.