This includes internal promotions at brokers Price Forbes and Bishopsgate Insurance Brokers
Ardonagh Specialty, one of the broker's four platforms, has announced a new leadership team to help spearhead growth at the group's independent specialist brokers - Price Forbes and Bishopsgate Insurance Brokers.
As part of the leadership refresh, Anthony Erotocritou will expand his chief financial officer responsibilities to become Ardonagh Specialty's managing director, overseeing operations and change across the business.
Erotocritou has worked at Ardonagh since 2016, acting as the firm's group finance director before joining Ardonagh Specialty.
Regarding independent Lloyd's broker Price Forbes, Richard Peers has been promoted from deputy chief executive to chief executive officer. Peers has more than 30 years of experience in the London, Bermuda and US markets and has recently led Price Forbes's property, professional and financial lines, casualty, life science and healthcare teams.
Alongside Peers, Greg Ferguson will take up the newly created role of chief executive officer, international at Price Forbes, subject to regulatory approval. Ferguson's focuses will be to drive forward the firm's regional strategy and examine opportunities for acquisitions, joint ventures and strategic hires.
Ferguson initially joined Price Forbes in 2015.
Graham Kilby has been appointed chief executive of Bishopsgate Insurance Brokers. In this role, he will lead operations and has the remit to expand in the programmes and binders arena and energy as well as the UK focused Specialty lines – Kilby has been with the business since 2017.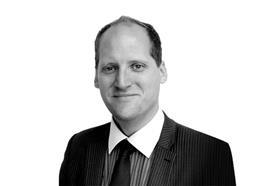 Lastly, Jonathan Turnbull – Bishopsgate Insurance Brokers's previous chief executive – will take on a newly created role on Ardonagh Specialty's executive committee, as corporate development director, subject to regulatory approval.
He will focus on identifying and executing new growth initiatives across both Price Forbes and Bishopsgate Insurance Brokers.
Intermediary importance
Speaking on the raft of new appointments, executive chairman and chief executive of Ardonagh Specialty James Masterton – who took up this position in the summer – said "the role of the intermediary has never been more important".
He continued: "Since Price Forbes became a founding part of The Ardonagh Group alongside fellow specialist Bishopsgate, both businesses have grown from strength to strength, investing in technology and talent to ensure our clients are best served by truly independent brokers focused on their individual needs.
"As the world continues to evolve rapidly, the role of the intermediary has never been more important and in this new management team we are incredibly fortunate to be leveraging exceptional talent, specialist expertise and deep global relationships to successfully lead the strategic direction of both businesses in today's market.
"As a holding company, Ardonagh Specialty is the platform from which we will execute and direct the investment needed for the next chapter of growth for Price Forbes and Bishopsgate across open market, programmes and international broking. Bolstered with the best talent, technology and products, we are poised to continue delivering solutions which our clients to succeed across a vast array of sectors and regions into 2021 and beyond."
Specialty is one of Ardonagh's four platforms, alongside Retail, Advisory and Ardonagh Ireland. It recorded £152m pro forma income in the 12 months to 31 March 2020 and 10.7% organic growth for the quarter.