The purchase will 'enhance' the independent's proposition, says executive chairman
Independent broker the Clear Group has purchased chartered broker and risk management business ProAktive.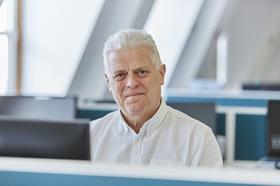 Yorkshire-based ProAktive focuses primarily on corporate clients and delivers a range of services – including insurance, risk management, health and safety management, HR and environmental consultancy.
It was originally founded in 1975 and became the ProAktive Group in 2003. The business currently writes £27m of gross written premium (GWP).
The recent acquisition represents the 34th broker purchase made by Clear since it was established in 2001. The group now handles over £330m in premiums and employs over 600 people across 15 locations.
The deal for ProAktive follows the Clear Group's recent acquisition of Centor Insurance (30 May 2022), which saw the independent strengthen its London presence and capability.
Company future aims and deals
In 2018, ProAktive underwent a management buyout, which gave control of the business to the long-serving management team led by Ian Laycock and Andy Morley.
The current group chief executive Ian Layock, managing director Andy Morely and operations director Jodi Cooling will remain in place at ProAktive.
Howard Lickens, executive chairman of Clear Group, said: "ProAktive are another great addition to the Clear family. [Laycock] and his team have a long-standing track record of providing clients a valued based offering.
"They will certainly enhance our proposition – particularly in the areas of risk management where they have an outstanding reputation."
Lickens added that the purchase of ProAktive would expand Clear's "geographical reach" into the North of England.
Ian Laycock added: "We are excited to be joining forces with the Clear Group in a deal which will enhance ProActive's capability to further support our clients and their ambitions.
"Our risk management services, combined with Clear's commitment to investment in our business and people will certainly increase the value we can offer to clients."