'My focus remains on our people, as they are our most important asset in the work we do,' says new appointee
Sedgwick has promoted Neil Gibson to the role of UK chief executive, a statement released today (13 November 2023) said.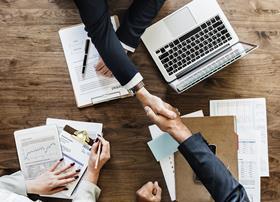 Gibson joined the firm in 2018 and became its UK chief operating officer in October 2019.
In April 2023, his remit expanded to look after operations in the Middle East, New Zealand, Africa and Asia in addition to the UK.
Gibson also serves on Sedgwick's global environmental, social and governance (ESG) committee.
He said he was "honoured" to step into this new role as chief executive.
"From my four years as chief operating officer to this new role, my focus remains on our people, as they are our most important asset in the work we do," Gibson added.
"I am committed to delivering on our values and objectives for the benefit of our 2,000+ UK colleagues and the valued clients we serve."
Succession
Gibson will succeed Paul White, who will retain oversight of the business in the UK and other international territories in his new role as regional chief executive.
White said Gibson was the "natural choice to lead and drive our UK business to the next level".
"His industry experience and outstanding knowledge of our local business will serve him well in delivering the best possible service to our clients, and his involvement in Sedgwick's activities will pave the way for his continued success," he added.
"Neil brings significant value to his new position as Sedgwick continues to invest in the UK market."

James is the deputy news editor at Insurance Times and joined the publication after several years working as a reporter.

His career began in 2019, when he joined a local north London newspaper after graduating from the University of Sheffield with a first-class honours degree in journalism.

Now working within the insurance sector, James has a particular focus on motor, M&A activity and financial reporting.
View full Profile