Biba is partnering with Mental Health in Business to benchmark insurance firms' mental wellbeing approaches
Biba 2021: To influence "real change" in improving employee mental health, insurance businesses need to "eradicate stigma" and "establish healthy workplace cultures" through leadership, said Claire Russell, founder and chief executive of Mental Health in Business.
Speaking as part of a seminar at Biba's Strengthening Resilience conference on 12 May 2021, discussing how the pandemic and government restrictions have impacted on mental health and wellbeing, Russell said: "Now, every organisation should be making [it] absolutely crystal clear what their organisational mental wellbeing strategy is."
She continued: "That should include a very clear statement about the relationship between physical health and mental health.
"Any organisation that is not achieving parity between those two, that is not treating mental health, mental wellbeing and physical health in exactly the same way, really is going to be getting it dreadfully wrong."
To spark transformation, Russell said a good starting point is the industry thinking about the language that is used in the workplace.
She said: "Business leaders need to think very carefully about the language they use and they need to be ready to challenge language where they hear negative or inappropriate language.
"We've got to pare things all the way back and look at things in a very simplistic way if we're going to affect real change."
Mental ill health impact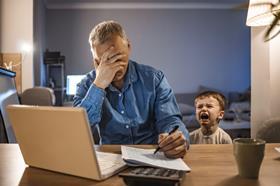 Speaking specifically on the impact of the Covid-19 pandemic on mental health, Russell said: "I think one of the big ones being that lack of human interaction and human connection.
"For anybody that already was predisposed to any experience of anxiety or was predisposed to depression or feelings of low mood, I think those things have been exacerbated for a lot of people."
According to Mental Health in Business, which provides mental health first aid training and workplace coaching, mental illness is the largest single 'disease' burden in the UK – 91 million working days are lost nationally at a cost of around £30bn a year due to mental ill health. Stress, anxiety and depression are the most common factors.
Presenteeism, which means turning up for work while unwell, also costs the UK economy around £15bn per year.
Emphasising these facts, Russell said there is still a lot of work to be done to create a culture within every organisation where it is easy for people to access signposted support and resources.
She said: "The insurance industry [is] traditionally known for its 'work hard, play hard' culture and people pushing themselves to their limits.
"That culture has existed for such a long time – it can lead to great camaraderie between working colleagues, but it also can create real barriers when it comes to speaking up when you're struggling."
Still stigma
By age 21, Russell had founded her first insurance broker as a "very ambitious" woman who was "determined to make [her] way in the world and be successful".
After experiencing a "fairly catastrophic" mental health breakdown several years ago and tragically losing her partner to suicide at the start of 2018, Russell decided to set up Mental Health in Business.
Aiming to encourage a global shift in the perception of mental health, Russell runs workshops for workplaces, to help establish a positive culture of mental wellbeing in businesses as well as reduce the associated stigma.
She explained: "We do this exercise where we look at some of the language that people use when they talk about mental ill health and every single time we do this exercise, everybody is surprised by just how much negative language we use commonly in our day-to-day interactions at work."
Russell acknowledged that there have been improvements regarding mental wellbeing in the sector - however, the stigma surrounding mental ill health still remains at an "unacceptable level".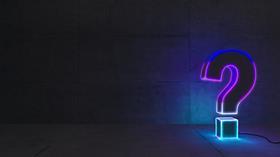 Appetite for change
She added: "I think the problem still is that for many organisations the desire is there to do better, the desire is there to do the right thing, to look after the people that work for those businesses better and to support and help them, but there's still a lack of understanding as to what to do – what are what are the right measures to put in place, what are the right steps for organisations to take?"
As a result, Russell said that Mental Health in Business and trade association Biba are conducting a survey that benchmarks insurance companies against the government's Thriving at Work review, which recommends six core standards that employers should implement.
These are:
Produce, implement and communicate a mental health at work plan.
Develop mental health awareness among employees.
Encourage open conversations about mental health and the support available when employees are struggling.
Provide employees with good working conditions and ensure they have a healthy work-life balance and opportunities for development.
Promote effective people management through line managers and supervisors.
Routinely monitor employee mental health and wellbeing.
She explained: "Fundamentally, those core standards are about making sure there is a written mental health strategy in place within every business - it doesn't matter how big or small.
"Making sure there's a relevant workplace mental health strategy, making sure there are people within every organisation that are trained so that they can provide the right guidance for anybody that may be struggling and to be able to signpost them to the right sort of professional help where it's needed.
"The things that may be impacting on our mental wellbeing might be work related or it might be something else that's going on in our life outside of work, but at the end of the day, we are whole people and we need to be treated as such."
Biba 2021: Day One
1

2

3

4

5

Currently reading

Claire Russell: Industry's 'work hard, play hard' culture can create mental health 'barriers'

6