First placing insurtech says it is a 'great achievement' to top the rankings
Durham-based insurtech Honcho has topped media company Business Cloud's Insurtech 50 list this year, scooping the number one spot.
The Insurtech 50, published on 25 October 2021, is a ranking of the UK's top 50 insurtech businesses. It lists the most innovative insurance technology firms in the country, celebrating both startups and more established companies that are bringing new insurance solutions to consumers and organisations around the world.
The ranking is decided by a mix of public votes and a specialist panel of judges.
Speaking about the achievement, Gavin Sewell, Honcho's co-founder and chief executive, said: "Being ranked [in the] top place in the first Insurtech 50 [list] is a great achievement for Honcho.
"Over the past couple of years, we've been steadily expanding our portfolio and finessing our platform - with the changing regulatory landscape in insurance and shifting consumer behaviour in the automotive sector, now is a really exciting time for us.
"Over the coming months, you will see some major news from Honcho as our strategy to use our platform to support other businesses kicks up several gears - watch this space."
The top 10 businesses on the Insurtech 50 list are:
Honcho.
DeadHappy.
Game changer
The ranking was compiled alongside BusinessCloud's Fintech 50 and Regtech 50 rankings, for businesses creating technology for the finance and compliance industries respectively.
BusinessCloud editor Jonathan Symcox said: "Honcho's reverse auction marketplace is a true game changer when it comes to fixing fundamental problems in the insurance market.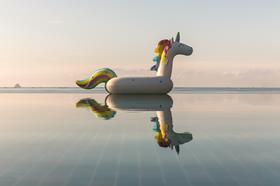 "Customers today want to be served with competitive quotes for policies that serve their needs rather than the traditional 'race to the bottom' approach of comparison sites. Cheapest isn't always best.
"It is one of many disruptive UK businesses to feature on our first Insurtech 50 ranking, which celebrates tech innovators of all sizes."
Victoria Roberts, director of Fintech Delivery Panel and of the insurtech board at Tech Nation, who helped judge the rankings, said: "The strength of innovation within UK fintech is always a true inspiration and there's so many fantastic UK companies leading the way internationally in banking, payments, insurtech and regtech.
"By addressing consumer challenges and enhancing business productivity, fintech is designing the future of personal finances and driving growth in the economy."
Insurtech100
Telematics firm ThingCo made it to 11th place in the Insurtech 50 list this year, however the business was also named in financial institution Fintech Global's annual Insurtech100 list.
This ranking is selected by a panel of industry experts and analysts.
Mike Brockman, ThingCo's chief executive, said: "ThingCo is one of just a handful of UK-based insurtechs [that] made the Insurtech100 list this year and I am incredibly proud of this recognition.
"Ranking 11th in the UK Insurtech 50 list provides further validation following a very challenging but rewarding year when we launched Theo - our low friction, low energy, cost efficient telematics device powered by artificial intelligence and voice - to the insurance market. This endorsement proves ThingCo can play on a world stage and that is certainly our ambition in the year ahead."
Other insurtechs named in the Insurtech100 included Superscript, Tractable, Percayso Inform, Instanda, By Miles and Applied.
Percayso Inform's, managing director, Rich Tomlinson said: "We are immensely proud to be included in this year's InsurTech100 and particularly pleased to see the value that interconnected data sources and analytics platforms can deliver and the transformational impact they can have on both underwriting and claims functions is being widely recognised."