'Broad' terms and conditions could cause property disrepair claims to be a target for fraud as whiplash claims become 'less lucrative' following the OIC portal launch
The scope of property disrepair claims could be "enormous" and lead to increased insurance fraud in 2022, according to Laura Horrocks, fraud assessment and intelligence manager at loss adjusting firm Sedgwick.
Speaking at December's virtual Fraud Charter roundtable, hosted by Insurance Times and sponsored by Carpenters Group, Horrocks identified property disrepair claims as a fraud risk that Sedgwick is planning on keeping a close eye on this year – especially as this type of claim, which gives "tenants the ability to claim against their landlords", also seems to be a rising favourite for some claims management companies (CMCs), she explained.
For her, the main issue with these types of claims – and where fraud can creep in – is because "the terms that [tenants] can claim under" are "so broad".
She said: "It's any damage to property or any adverse effect on their health and wellbeing.
"So, I'm thinking the scope of this could be enormous if someone just has anxiety about some fairly minor damages.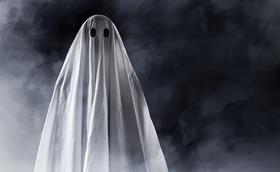 "If we go into another lockdown, which is quite a real possibility, it's going to be very difficult to get evidence against some of these claims and then to be able to quantify some of these psychological aspects as well."
She added that if some CMCs use the same strategies they employ in the motor and credit hire claims arena in the property disrepair sector, "then we could see quite a large volume of claims coming through with quite aggressive tactics".
Looking for 'lucrative' options
Another reason why fraudsters may target property disrepair claims rather than their previous go-to of whiplash injury claims is because of the new Official Injury Claim (OIC) portal process and how this has changed the low value, high volume whiplash claim process – for example, costs are still recoverable on property disrepair claims, noted Donna Scully, director at Carpenters Group.
"With the OIC [portal] and motor being less lucrative, you always have to look at that and say [fraudsters are] going to pick up something else. We saw it with psychological claims. We need to look at whether they are going to go into other things," she said.
Scully added that the latest batch of data published by the Ministry of Justice in December 2021 on the OIC portal's use showed that not a lot of CMCs are currently utilising the portal – for her, this raises the question of whether CMCs will eventually engage with the OIC portal and whiplash claims again, or whether they have shifted their focus to another part of the market.
Property disrepair claims are also quite new, Horrocks continued, with the legislation around these claims only coming into force in 2019. This means that general awareness around property disrepair claims is still low.
Horrocks said: "On relatively low value claims, they're going to be quite difficult for insurers to challenge."
Horrocks believes that property disrepair claims should be treated in the same way as holiday sickness claims and payment protection insurance (PPI) claims.