Voting is now open for this nomination only award until the 31 August - details for the Insurance Times Technology and Innovation Awards 2020 ceremony will be announced shortly
The nominees for the Technology Champion of the Year Award have been revealed and the votes are now open.
This award is part of the Insurance Times Technology and Innovation Awards 2020 and it recognises an outstanding individual who has made a difference to the UK insurance industry, their customers, or the organisation they work for.
The shortlist was chosen by the Insurance Times editorial team, but the final decision rests with the UK insurance industry.
Those working in insurance are invited to vote for who they want to win; the chosen winner will be revealed at this year's awards ceremony on the 17 September 2020. Details for the ceremony will be announced in due course.
Voting will close on 31 August 2020.
The 2020 nominees for this year's Technology Champion of the Year Award are:
James York – Worry+Peace, Insurtech UK, Totus Re
James York is the founder of broker insurtech Worry+Peace, which launched an online marketplace last July to connect brokers to customers.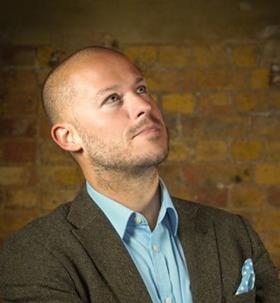 He is also co-founder and deputy chair of trade body Insurtech UK. In May this year, he co-founded an open collective and reinsurer for reinsurers – Totus Re - which already has 57 members.
York has also held a number of volunteer roles across the sector, including at Biba and the CII.
York describes himself as a self-confessed insurance advocate and seeks to work with like minds to help improve the sector's reputation across society.
Ed Leon Klinger – Flock, Tech Nation Insurtech Board UK
Ed Klinger is the chief executive of Flock – a venture capital backed insurtech that uses big data in insurance.
The insurtech launched Europe's first 'pay-as-you-fly' drone insurance in partnership with Allianz in 2018 and now insures some of the world's largest fleets with a range of intelligent insurance products. This gained Flock a bronze award for Insurer Innovation of the Year – Product Award at last year's Insurance Times Awards.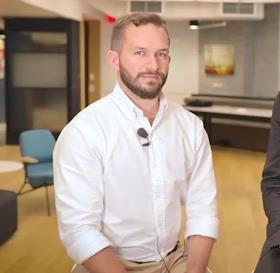 Klinger is also chairman of Tech Nation's UK Insurtech Board, advocating insurtech as the future of insurance as the world emerges from lockdown.
He is now focused on reinventing insurance for the connected and autonomous world.
Klinger holds a master's degree in engineering science from the University of Oxford as well as a master's in technology policy from the University of Cambridge, where he focused on quantified risk analysis for artificial intelligence, autonomous vehicles and drones.
Guy Farley – Bought by Many
Guy Farley is chief technology officer and co-founder of pet insurance insurtech Bought by Many. Farley co-founded the insurtech with Steven Mendel, who he met at Close Brothers. The pair discovered they had a shared belief about the need for more transparency and innovation in the financial services industry.
Farley has 20 years of experience in software development. He joined technology group ICL after university and managed the development of the UK's first online bank for First Direct.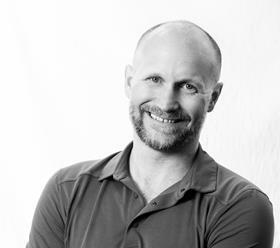 He then spent a year in Bangalore in India running an offshore development centre. He later moved to San Francisco to help inflate, and burst, the dot.com bubble.
After a year of skiing and sailing, he returned to the UK to undertake software consulting in financial services.
Bought by Many has been on the Sunday Times Tech Track 100 for the last three years.
Maria Crockart – Aviva
Maria Crockart is the head of commercial digital trading and automation at Aviva. Her career spans three decades in the general insurance industry.
She is fuelled by her curiosity, a passion for simplification and a focus on fundamentals.
Crockart works to ensure IT delivers, making serving brokers and their customers easier, faster and smarter.
She helped build Fast Trade – Aviva's online trading platform that is celebrating 10 years of trading with brokers on SME business.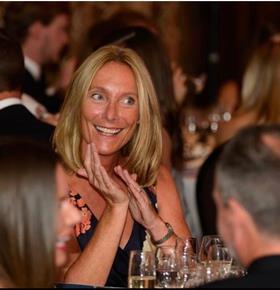 For the second year running, brokers awarded five stars to Fast Trade in the Insurance Times 'Five Star Rating Report', noting its usability and trading ease.
This year has brought fresh challenges, but few were as urgent as transitioning office-based trading staff into a home working environment. Under Crockart's leadership, Aviva has established full digital capability for its army of underwriters, allowing them to trade from home within 48 hours of lockdown.
Julie Tongue – Allianz
Julie Tongue has been working as Allianz's digital trading manager for nearly four years; she has spent almost 20 years of her career working at Allianz and is experienced in insurance and e-trading.
In her current role, Tongue has created a dynamic and forward-thinking team responsible for automation development and e-trading for Allianz Commercial Lines.
She is responsible for delivering requirements for internal and external stakeholders.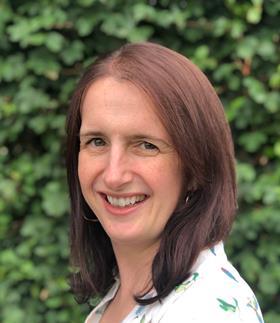 She began her career in underwriting and progressed to portfolio management.
She had an underwriting focal point during the creation of Allianz's extranet, QuoteSME, which further developed her passion for change, innovation and process improvement.
Under her leadership, she ensures QuoteSME continually evolves to meet ever changing customer and business needs, including trading new products digitally or using new data sources to support underwriting decisions.
She is a passionate advocate of harnessing technology to deliver the best customer experiences and outcomes; during Tongue's tenure QuoteSME users have grown by 35% and gross written premium (GWP) has increased by 71%.
She proactively encourages using new technologies to automate underwriting and operational processes to allow people to focus on added value activities. She has delivered a saving of over 12,000 hours to the business since the start of 2020.
Julie's has won the 'Best Extranet' award for QuoteSME at the Insurance Times Tech and Innovation Awards for two consecutive years.
---
Not subscribed? Become a subscriber and access our premium content