Insurance Times looks back at a turbulent year for the industry, with highs and lows aplenty!
As I take stock of my first year in the weird and wonderful world of insurance, it's worth remembering some of the big stories that crossed the newsdesk during my time as editor of Insurance Times.
January: Just as I was joining a story that had been speculated on for months was finally confirmed: Arthur J Gallagher was buying specialist UK broker Stackhouse Poland for £300m. As it turned out, that was one of the last mega broker deals rather than a precursor to more in 2019.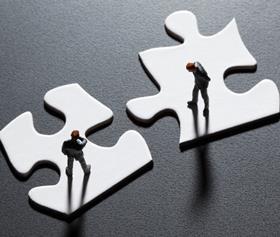 Formerly with private equity company Synova Capital, Stackhouse Poland enjoyed steady growth, leaving as a company with £55m in annual revenues and operating from a network of 23 offices.
In the same month the Insurance Times team got to visit the Houses of Parliament for the launch of the Biba Manifesto.
At the time Brexit was causing "immense uncertainty for insurance brokers and their customers," and subsequently topped the agenda.
Other hot topics mentioned in the manifesto were diversity and inclusion, and how to engage younger people with the industry.
February: RSA decided upon a course correction, axing chief executive Steve Lewis and replacing him with chief financial officer Scott Egan.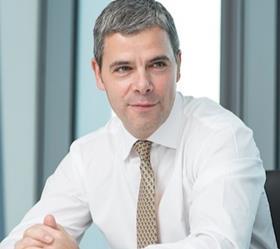 Group chief executive Stephen Hester thanked Lewis for his work, but cited "disappointing" 2017 and 2018 results.
Egan told Insurance Times later in the year that RSA would look to the broker channels to lead the fightback and vowing not to "shrink to greatness", in reference to the exiting of several poorly performing lines the previous year.
March: It was the mega deal that never was. Global brokers Aon and Willis Towers Watson were forced to release a stock exchange statement that they were in early talks for a possible merger.
Shortly after it said it was no longer intending to pursue the business combination. Had it gone through, the figure would have eclipsed Marsh's £4.3bn takeover of JLT in 2018.
Will the pair try again in 2020?
The same month, stories on problems with Lloyd's culture began to hit the mainstream media, with powerful politicians such as Nicky Morgan speaking out about rampant sexism, bullying and other forms of harassment at the insurance market.
The opening salvos of the unedifying staff poaching court battle between Gallagher and Ardonagh were launched this month, with two of the biggest players in the insurance broking market crossing swords at the High Court.
March also saw the unveiling of Maurice Tulloch as Aviva's new chief executive, replacing Mark Wilson and beating Andy Briggs to the role. The move was welcomed by brokers, but it remained to be seen how the City would respond to his appointment.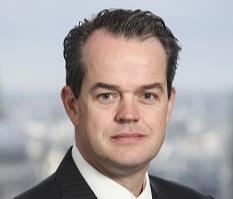 April: This month, Saga became the first industry player to take a huge hit from the FCA crackdown on renewal pricing. The over 50s insurer sank to a £134.6m loss and was forced to undergo a major strategy rethink including the bold move to offer customers a three-year fixed price policy.
Signs that the FCA was serious about cracking down on insurance companies mistreating customers were also made clear this month.
The regulator released a report saying that customers were being routinely let down by insurance firms that 'lure in customers to purchase inappropriate products, such as being mis-sold insurance that they already have'; 'paying excessive prices for insurance products that offer little value'; and 'receiving poor service'.
Another burning and ongoing issue to hit the headlines was that of the shift from human claims handling to automation, with several insurers announcing potential job losses as part of the wider consolidation of roles from humans to artificial intelligence.
That debate has not gone away and is likely to intensify during the year ahead, as technology continues to provides opportunities for cost savings, but at what cost to customer service?
May: This month we started to get meat on the bone for how new Aviva chief executive Maurice Tulloch planned to turn around the fortunes of insurance giant Aviva.
One solution proposed was splitting the life and non-life arms of the business. This was confirmed in June, as well as a target of saving £300m a year by 2022 and close to 2,000 job cuts and the sale of some of its Asian assets.
This month we also saw Lloyd's detailing measures to be taken against unruly employees. Lloyd's workers could face disciplinary action if their behaviour led to poor underwriting, unprofessional conduct or is an aggravating factor in harassment or bullying, it said in a market bulletin.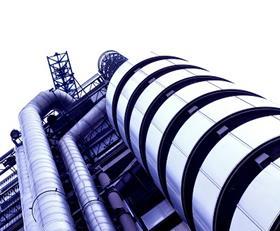 This came following previous reports that 18 women had come forward, claiming they had been subjected to "near-persistent harassment" at the market.
In the same month Insurance Times revealed the results of its insurance industry salary survey. Unsurprisingly, the nation's capital led the way when it came to pay, but the survey also showed that several regions were snapping at the capital's heels when it came to earning a decent pay packet.
The survey also revealed that there were more jobs available and fewer applicants, but on the downside the gender pay gap was widening across the insurance industry as a whole, despite an improvement seen in broking.
June: A fiercely competitive market led Tokio Marine Kiln to put its non-Lloyd's UK business into run-off, as it emerged that the insurer had been struggling in a tough underwriting environment for some time.
Reduced capacity in some classes was to become an increasingly frequent theme as the year progressed, with MGAs feeling the squeeze in particular and many businesses such as solicitors and building contractors finding it ever harder to obtain affordable cover, especially professional indemnity and public liability cover.
Also in June, a KPMG report predicted that one in five insurance jobs would be lost to robots and automation over the next five years as firms invest big in new technology.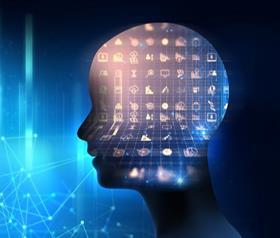 Claims processing, policy issuance, and administrative tasks were all cited as functions ripe for AI, the report added.
July: Insurers were left reeling this month when the government only reduced the Ogden (aka discount) rate to -0.25% from -0.75% when most had been expected at least 0%, or better. A blame game ensued, with the ABI labelling it a "bad outcome for insurance customers and taxpayers that will add costs rather than save customers money", while the other side claimed a 0% rate had never been promised in the first place.
The perils of being an unrated insurer were also brought to the fore as Danish company Gefion's woes deepened. The unrated insurer, which had previously picked up much of the Alpha taxi book after the latter failed found itself getting deeper in the mire. Premium finance provider Premium Credit said it would no longer finance policies where Gefion was the underlying carrier.
Gefion has been struggling with its solvency all year, with the Danish regulator recently imposing a deadline for it to hold liquid assets of at least €5m by the end of the year.
There was the surprise resignation of Zurich EMEA chief executive Amanda Blanc after just eight months in the role. A personality clash with group head Mario Greco was cited by industry insiders as the reason for her departure. Blanc would later take up a non-exec director role with Aviva.
Also this month, an investigation by Insurance Times exposed the vast sums some property agents are making from underwriting using captive set-ups.
Our reporting on the subject previously also revealed that secret commissions offered by brokers to property negotiators has hit an all-time high, despite CMA exposing the issue in 2014.
This all begs the question: is the FCA asleep at the wheel when it comes to unethical property commissions? Insurance Times will be keenly watching for developments.
August: Be Wiser was the beneficiary of the demise of telematics broker Coverbox this month, which went into administration the previous month. Be Wiser picked up its 10,000 customers as part of its move into the telematics market.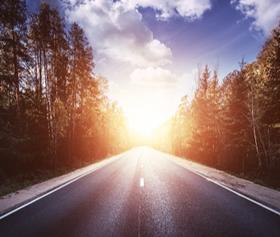 Coverbox' woes brought to light difficulties facing those in the telematics broking market, with an over-abundance of providers cited as one of the central causes.
September: At first glance, Lloyd's £2.3bn profit for the first half of the year was better news for the market, but continuing struggles with underwriting and a worsening loss ratio took the shine off.
September also saw the 330-year old market launch the first blueprint for how it would deliver its Future at Lloyd's initiative.
Phase I is expected to be delivered during 2020, and will include measures such as the launch of an electronic risk exchange which could, over time, process as much as 40% of Lloyd's risks, it insisted.
As part of its ongoing restructure, Aviva announced a series of management changes in its GI business. UK GI managing director Rob Townend would be stepping down by the end of the year, while Colm Holmes became chief executive of the GI business.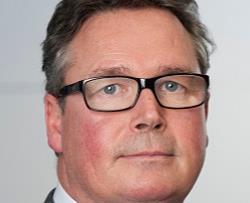 Phil Bayles took on the role of chief distribution officer, including broking and strategic partners, while Gareth Hemming took over the personal lines arm of the UK GI business, and Patrick Tiernan would be heading up the commercial side, Aviva said.
Meanwhile, Marsh's US chief executive Dan Glaser insisted a series of departures from acquired broker JLT did not constitute a crisis. "There will be people who would rather be a bigger fish in a small pond. Our environment won't suit everyone, but it will suit most people," he told the Financial Times.
October: It had been hotly anticipated (or dreaded, depending on which side of the fence you sit on) the whole year, but this month the FCA released its interim report of its market study into the pricing of home and motor insurance, which estimated around six million policyholders are not getting a good deal.
This market is not working well for all consumers, it concluded, with several 'remedies' put out to a six-week consultation to fix the problems it identified.
The most draconian remedies proposed by the FCA include banning auto-renewals, imposing a cap on renewal prices and making automatic switching compulsory.
The industry keenly awaits the conclusions of this consultation and which of the proposed remedies it intends to push through, something that is bound to dominate our news agenda in 2020.
Meanwhile, news emerged that MGA Markerstudy was seeking new investment as it sought to meet a £217m+interest loan repayment deadline of 1 December to long-term partner Qatar Re.
The Gibraltar-based business insisted it was "business as usual" and the debt repayment had factored in to its financial planning, but in its full year statement to Companies House, the directors of Markerstudy Insurance Services Limited (MISL) said while cash flow is positive, the rescheduled payments were "in excess if the MSIL group's cash flow".
However, in November Markerstudy announced that an agreement with Qatar Insurance Company (QIC) for restructuring the loan arrangements had been reached.
This month also saw the resolution of the Gallagher vs Ardonagh staff poaching court case in favour of the latter. In his verdict statement, the judge slammed Gallagher's international commercial director, Vyvienne Wade, for making "a wholly gratuitous and in context grossly insulting reference" to a broker's Muslim faith.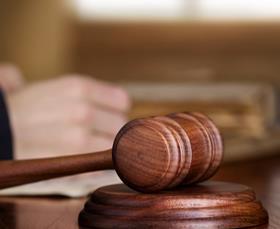 Gallagher chief executive Simon Matson behaviour and language was also in the spotlight, with the judge finding him to be "a particularly partisan witness who leapt to positions which were unmeasured and who was quick to anger".
November: The challenging conditions for some risks were underlined this month when Irish insurer Surestone announced it was going into run-off. A solvency report released earlier in the year revealed it had been making substantial underwriting losses, mainly from property claims.
Lloyd's broking group iSure Underwriting stepped up as a potential knight in shining armour to help brokers hit by the Surestone fallout, offering A-rated capacity help out those offering products such as tradesman, property owners, shop, farm, offices and commercial combined.
Meanwhile, Hiscox' shares took a nosedive after it emerged the insurer was "preparing for a casualty catastrophe, the likes of which haven't been seen since the turn of the century", so said Jefferies analyst Philip Kett.
The main culprit was high exposure to casualty claims relating to the US opioid epidemic which has seen an estimated two million Americans become addicted to powerful prescription painkillers and led to thousands of deaths.
Other insurers thought to have high exposure include Swiss Re and Beazley, as the London market stares into a potential £38bn abyss. The crisis - which some think could be on a par with the asbestos payouts - will test reserving strategies as it plays out in 2020 and beyond.
December: This month underwriting business Amlin confirmed it was exiting several property and casualty lines by the end of January 2020. It had previously said it was looking to exit nine classes of business as part of a wider strategy review.
Earlier this month also saw yet another Gibraltar-based business go under. Legal expense insurer Elite went into administration leaving the fate of its policyholders' cover in doubt.
Our last Fraud Charter meeting of the year saw some familiar themes discussed, most notably the impending litigants in person portal (LiP).
Several voices are now suggesting that the portal, due to be rolled out in April 2020, should be delayed until later in the year for a variety of reasons.
Among those are the fact that it hasn't been properly tested yet. There are also other issues which need to be resolved, such as how it will deal with cases that go to arbitration. Opponents also say the portal increases the potential for fraud.
Another hot-potato topic in the world of insurance fraud which is likely to continue and perhaps get worse in 2020 is that of excessive credit hire charges.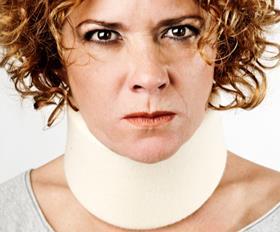 One particular case where a driver racked up a £400,000 credit hire bill could mark a turning point where the insurance says 'enough is enough'.
The credit hire industry argues that this incident was an outlier rather than a reflection on what they deem to be a valuable service for customers, but many people are telling Insurance Times that something needs to change, especially as unscrupulous claims management companies look for alternative income channels as the gate closes on whiplash-related costs as a business model.
So far I've managed to get through the year with only one mention of the 'B word', but a Conservative landslide win in the 12 December general election offered some relief to our industry. Whatever our views are on the merits of Brexit, at least now insurers and brokers can start to plan with more certainty.
That's not to suggest for one moment that the panoply of challenges thrown up by Brexit are any closer to be being resolved. Passporting, importing of parts and materials, availability of staff, to name but a few, are the kinds of issues that will need addressing.
Here's to another exciting year!